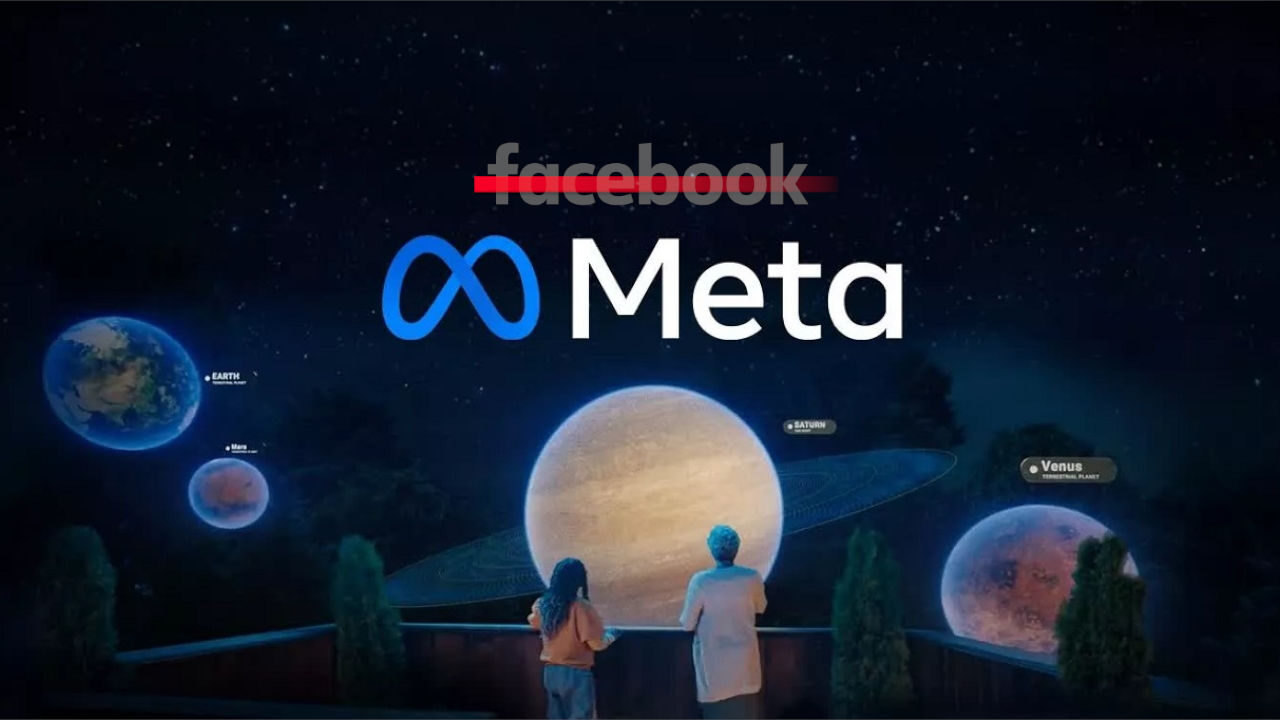 Facebook (FB) announces renaming to "Meta" (MVRS)
---
Facebook Inc changes its name to Meta, referring to the alternative reality Metaverse, which is to become the main direction of the company's development.
As of December 1, Facebook's designation on the New York Stock Exchange will change from FB to MVRS. This is only a small part of the changes introduced by Mark Zuckerberg's company.
Connection is evolving and so are we. The metaverse is the next evolution of social connection. Our company's vision is to help bring the metaverse to life, so we are changing our name to reflect our commitment to this future.. – we read on the company's new website.
The rebranding was announced during the Facebook Connect virtual conference. Mark Zuckerberg appeared on it saying:
To reflect who we are and what we hope to build, I am proud to announce that from today our company is Meta. From now on we will be, first of all, the metaverse, not Facebook.
When Facebook announced its rebranding, many pointed out that it could be linked to numerous image disasters for the company. Jack Dorsey, the founder of Twitter, mocked his rival at the time, suggesting that the company's new name should be Central Intelligence Corporation. However, it seems that Zuckerberg's company is not planning to rebuild the image, but to completely change it.
What is metaverse?
Metaverse is a space that uses augmented and virtual reality. With their help, it is possible to build digital places where we will be able to meet other people and perform activities that have so far been the exclusive domain of the real world. Access to augmented reality will be provided by, among others Horizon platform. It will provide virtual spaces in which you can stay using the VR Oculus Quest goggles. Facebook took over their producer in 2014, paying $2 billion.
Games, sports and business
Mark Zuckerberg's company intends to develop metaverse by going far beyond computer games, which are usually the first association with virtual reality. However, this will still be an important area and Meta is expanding the library of titles available through Oculus. GTA: San Andreas will be available soon, allowing a new dimension to enter the world of the cult game.
Virtual reality will find application in sports. It is not only about individual exercise programs, but also team games in which you will be able to connect with friends. Metaverse can also change business meetings, for which they will be used, inter alia, modified versions of Slack and Dropbox.
An important element of Meta's activity will be developing connections with the new space. The next versions of VR goggles will be the gateway to this world. The company has also partnered with Ray-Ban to produce the first smart glasses unveiled last month.
Author: Izabela Kamionka