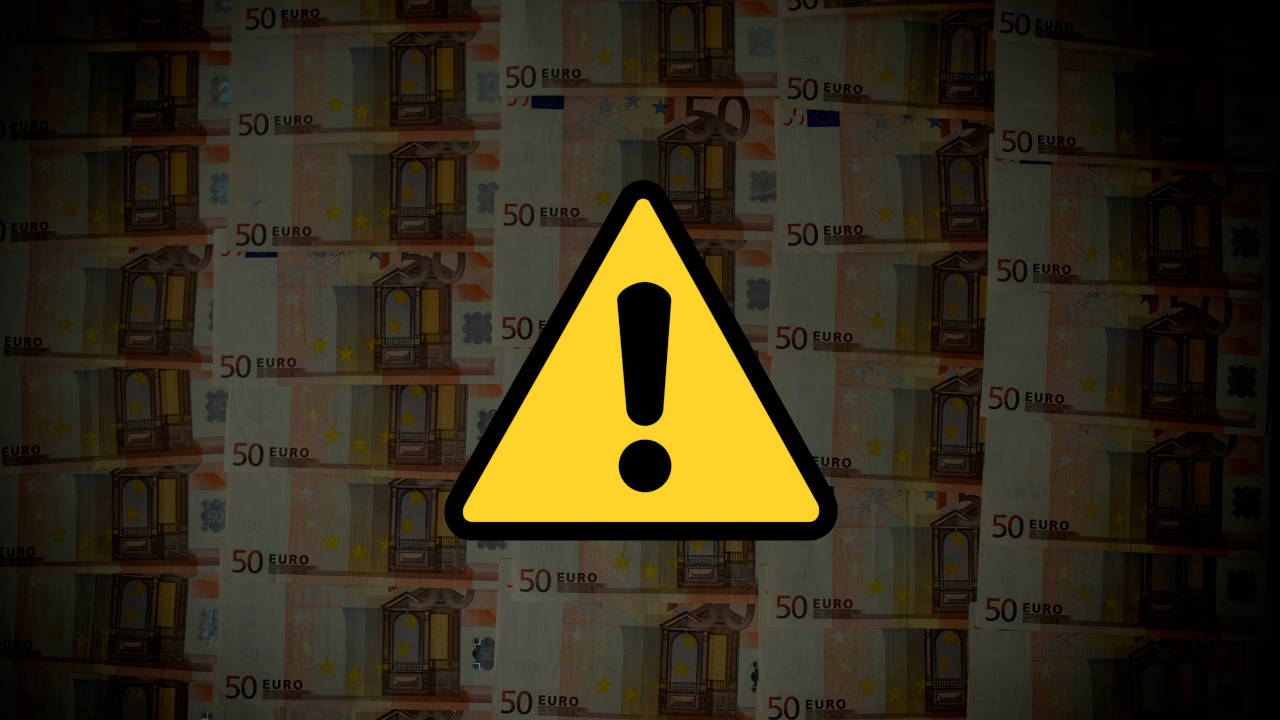 Warnings (11.02): eu-markets, CryptoExTrade, Finetero…
---
On the lists of warnings appeared:
eu-markets – www.eu-markets.co
CryptoExTrade – www.cryptoextrade.com
ExpretzTrade – www.expertztrade.com
Sports Index – www.sportsindex.online
WDC Markets – www.wdcmarkets.com
Itrade Invest – www.itrade-invest.com
Finetero Trading – www.finetero.com
B-S500 – www.b-s500.com
---

AMF warns against eu-markets.co
The eu-markets.co broker on its website gives the FCA license number of a legally registered British company, with a similar domain. The FCA-licensed entity has the domain address european-markets.co.uk, while the platform ahead of which the French regulator AMF issued a warning is confusingly similar, named eu-markets.co. In the regulations, however, we find information that the company to which the platform belongs is registered on the island of Dominica and is called NewTraders Holdings Ltd.
eu-markets.co
WEBSITE: www.eu-markets.co
COMPANY: NewTraders Holdings Ltd
EMAIL: [email protected]
ADDRES: 2290 Cnr Old and Church Street, Roseau, Commonwealth of Dominica
---
MFSA warnst against 2 platforms
The Maltese financial regulator denies claims that the CryptoExtrade and ExpretzTrade platforms have licenses to provide investment and financial services to which these companies refer. Both brokers use the same address of the seat and the sites are built on the same template, which allows to assume that they are related to each other.
The following platforms were included in the MFSA warnings:
CryptoExTrade
WEBSITE: www.cryptoextrade.com
COMPANY: P24O Ltd
TELEPHONE: +15854401045
EMAIL: [email protected]
ADDRES: 31 Beeston Road, Nottingham, US
ExpretzTrade
WEBSITE: www.expertztrade.com
TELEPHONE: +1 (213) 459-6549
EMAIL: [email protected]
ADDRES: 31 Beeston Road, Nottingham, US
---

FCA adds 5 brokers to its warnings
The Brytysjki Financial Conduct Authority informs about 5 platforms that are not authorized to operate on financial markets.
FCA's list of warnings includes:
Sports Index
WEBSITE: www.sportsindex.online
EMAIL: [email protected]
TELEPHONE: 0800 464 7718
ADDRES: 140 Fenchurch Street, 5th Floor, EC3M 6BL London, UK
WDC Markets
WEBSITE: www.wdcmarkets.com
EMAIL: [email protected]
TELEPHONE: 01213681302
ADDRES: First Floor, Mander House, Johnsons Ghut, P.O Box 3257, Road Town, Tortola, British Virgin Islands ; Torminae 5, Tallinn, 10145 Estonia
Itrade Invest
WEBSITE: www.itrade-invest.com
EMAIL: [email protected]; [email protected]
TELEPHONE: 02037699366; 02038855103; 02038851722; 02038851459; +44 7904 161585; +44 7882 858462; 020 3807 8586
Finetero Trading
WEBSITE: www.finetero.com
EMAIL: [email protected]
TELEPHONE: 02080893464, 02080897716, 07912546646
ADDRES: Elscot House, Arcadia Avenue, N3 2JU London, UK
---
FINMA issues a warning against the B-S500
The B-S500 broker doesn't share a lot of information with a potential client. The website lacks basic information that would prove its activity. We can't find information about the license of financial regulators that would allow the provision of investment services, there is also no information about the name of the company to which investors' money will go. The Swiss regulator declares that it hasn't issued a license to the B-S500 broker and it cannot provide financial services.
B-S500
WEBSITE: www.b-s500.com
EMAIL: [email protected]
TELEPHONE: +442036770120
ADDRES: Prime Tower, Hardstrasse 201, 8005 Zürich, Switzerland
Author: Izabela Kamionka