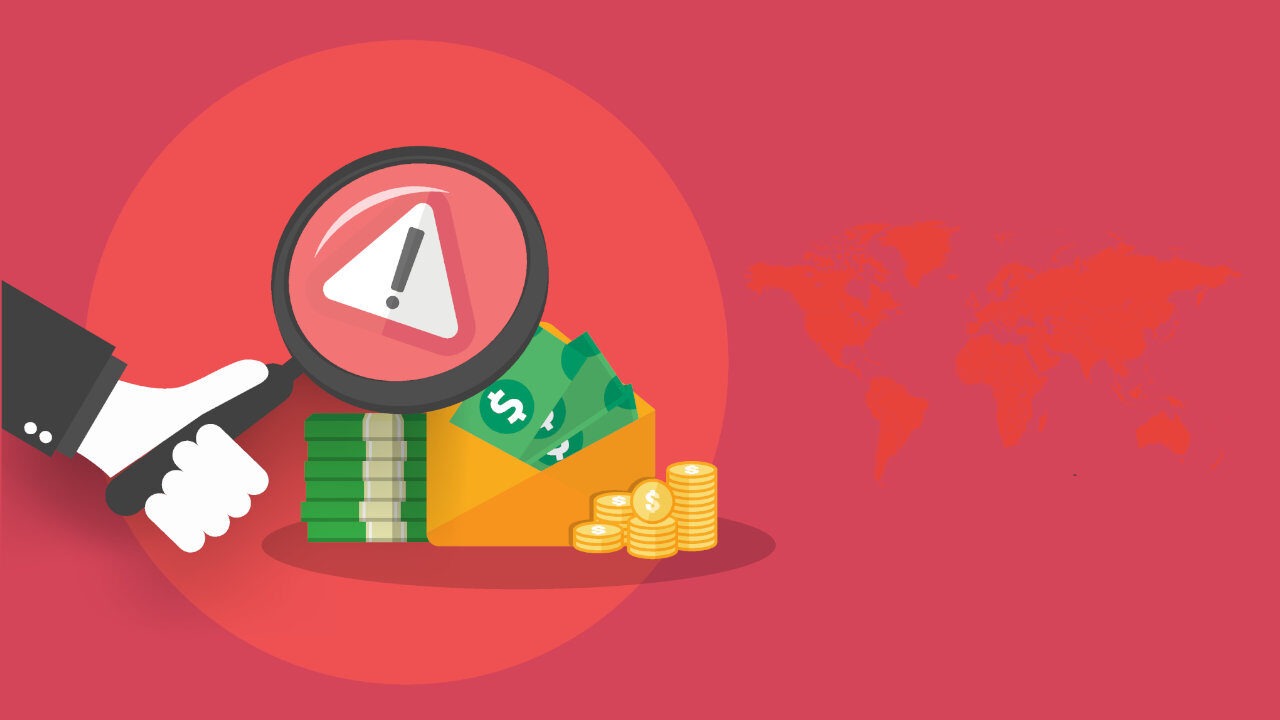 30 unlicensed brokers on European regulators' warning lists
---

FCA warns against 16 dishonest brokers
FCA warns against:
Trader Hub
WEBSITE: www.traderhubllc.com
MHT Holdings
WEBSITE: www.mhtholdings.org
FX Stock
WEBSITE: www.fxstock.co.uk
Telco FX
WEBSITE: www.telcofx.com
Explore Trade
WEBSITE: www.explorefxtrade.com
Wellworth Trading
WEBSITE: www.wellworthtrading.co.uk
CMC Global Markets
WEBSITE: www.cmcglobalmarkets.com
Brokers FXT / OctaFX Trade
WEBSITE: www.brokersfxt.com
Culture Capital
WEBSITE: www.culturesfx.com
Trado Banco
WEBSITE: www.tradobanco.com
Harvard Crypto Stock
WEBSITE: www.harvardcryptostock.org
Defi Capital
WEBSITE: www.deficapitalfx.net
Bethro Capital
WEBSITE: www.bethrocapital.com
FX Infinity Trade
WEBSITE: www.fx-infinitytrade.com
Zinox Trading Fx
WEBSITE: www.zinoxtrading-fx.net
AuthPips Fx
WEBSITE: www.authpipsfx.com
---

CNMV warns against brokers
CNMV warns against:
Global Success Management
WEBSITE: www.globalsuccessmanagement.com
COMPANY: Global Success Management Inc.
Trades Universal
WEBSITE: www.tradesuniversal.com
COMPANy: Universal Scale Investment Limited / Everest Capital Limited
FNB Group
WEBSITE: www.fnb-group.net
COMPANY: FNB Group Limited
Contact Tressis (clone)
WEBSITE: www.contact-tressis.com
The dishonest broker pretends to be another, properly registered company and uses its data to gain the trust of a potential investor.
Company data that the "contact-tressis.com" fake broker uses:
Company name: TRESSIS, S.V., S.A.
CNMV's reference number: 183
---

3 warnings issued by the FMA
FMA warns against:
Deutsche Group
WEBSITE: www.deutsche-group.org
Bino Trader
WEBSITE: www.binotrader.com
Celo Market
WEBSITE: www.celomarket.com
---

"Validus" blacklisted by the FSMA
FSMA warns against:
Validus
WEBSITE: www.teamvalidus.com / www.validusofficial.com / www.teamvalidus-official.com / www.validus-team-official.com
---

FINMA warns against 3 dishonest brokers
FINMA warns against:
GrandCapital CG
WEBSITE: www.grandcapitalcg.com
Check the previous warning about this platform, published by the CSSF in October 2022.
Investor24
WEBSITE: www.investor24.ch
COMPANY: INVESTOR24 Financial Solutions GmbH
Swiss Crypto Service
WEBSITE: www.swisscryptoservice.com
COMPANY: Cryptoscore ÖU, Tallinn, Zweigniederlassung Zug
---

BCSC warns British Columbia citizens to beware of 3 unlicensed Forex brokers
BCSC warns against:
CryptoneyX
WEBSITE: www.cryptoneyx.io
Check out the 3 previous warnings about this platform, published by AMF, CONSOB, and FSMA.
AlfaBTC
WEBSITE: www.alfabtc.com
Central Margins
WEBSITE: www.centralmargins.com
COMPANY: CentralMargins Trading Services LLC
Check out the previous warning about this platform, published by FINMA in November 2022.
Author: Izabela Kamionka