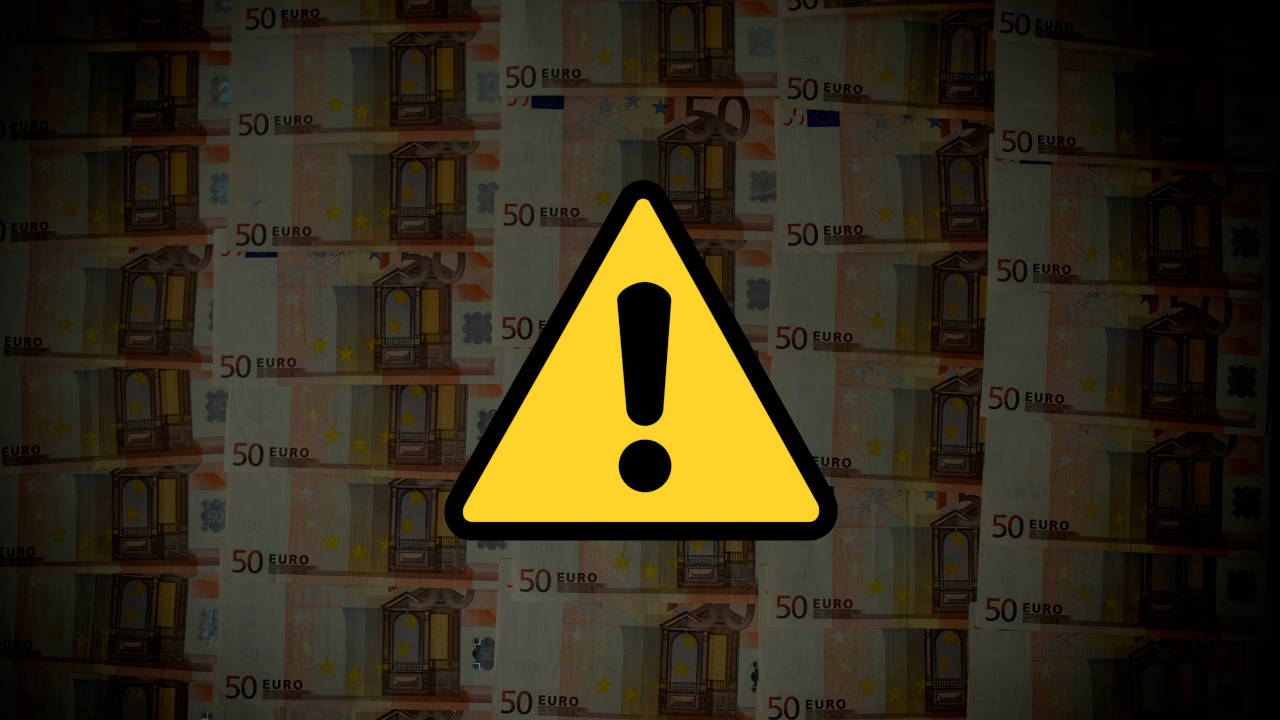 Warnings (12.03): InvestiGram, DeltaMarket, FINEXRO…
---
On the lists of warnings appeared:
RoyalTradeFx – www.royaltradefx.com / my.royaltradefx.com
EuroFx – www.eurofx.trade
InvestiGram – www.investigram.com
StockMarketInvest – www.stockmarketinvest.pro
BTCUSDT Investment Limited – www.btcusdtbank.com
DeltaMarket – www.delta-mark.net / www.deltamarket.net
FINEXRO – www.finexro.com
Mayfair Exchange / Mayfair Finance – www.mayfair.exchange
VaultOfBTC – www.vaultofbtc.com
GinebraFX – www.ginebrafx.com
---

4 platforms on CONSOB'S warning list:
Italian financial supervision has decided to block 4 websites of dishonest brokers.
CONSOB warns against:
Royal Trade Fx
WEBSITE: www.royaltradefx.com / my.royaltradefx.com
COMPANY: KBS Capital Markets Ltd / Axis Solutions LTD
EuroFx
WEBSITE: www.eurofx.trade
COMPANY: Donnybrook Consulting Ltd
Investi-Gram
WEBSITE: www.investigram.com
COMPANY: Investigram Ltd
Stock Market Invest
WEBSITE: www.stockmarketinvest.pro
COMPANY: FCS Technology Ltd
---

BTCUSDT Investment Limited on SFC's blacklist
Securities and Futures Commission(SFC) warns against investing in the btcusdtbank.com platform, the company does not have a license to provide financial services, moreover, the Hong Kong address of the company's registered office, which was indicated on the website, is incorrect. SFC declares that the company has no headquarters there.
BTCUSDT Investment Limited
COMPANY: BTCUSDT Investment Capital Ltd
WEBSITE: www.btcusdtbank.com
---

4 brokers on the warning list of FCA
British regulator FCA advises against investing in the DeltaMarket, Finexro, Mayfair Exchange, Vault of BTC platforms. According to the Financial Conduct Authority, these platforms have not been licensed to provide services on the financial market, despite the lack of a permit, they offer investment services in the UK and the European Union.
DELTAMARKET
WEBSITE: www.deltamarket.net / www.delta-mark.net
COMPANY: BI-Global World ltd
TELEPHONE: 01519470594; +441507243012; 02038078058
EMAIL: [email protected]
ADDRESS: Operated by BI-GLOBAL WORLD LTD, Reg. No. 105143, Trust Company Complex, Ajeltake Road, Ajeltake Island, Majuro, Republic of the Marshall Islands, MH 96960.
FINEXRO
WEBSITE: www.finexro.com
COMPANY: Strongex Ltd
TELEPHONE: 44 7476730134; 02038076932; 02080893035; 02038078058
EMAIL: [email protected]; [email protected]
ADDRESS: Fylaxeos street, Anna Court, 3082, Limassol, Cyprus
MAYFAIR EXCHANGE / MAYFAIR FINANCE
WEBSITE: www.mayfair.exchange
COMPANY: Central Finance Outsource LTD
TELEPHONE: 0208 1942767 , 02045428238, 441708983605; 07570 945596; 01304796646; 02039874688; 02045428024; 0204 542 3180; +442078891530; 02078801621; +61240035874
EMAIL: [email protected]; [email protected]; [email protected]; [email protected]; [email protected]; [email protected]; [email protected]
ADDRESS: CNR Old and Church Street, PO Box 2290, Roseau, Commonwealth of Dominica; World Trading Center, Klarabergsviadukten 70, 111 64 Stockholm
VAULT OF BTC LTD (clone)
WEBSITE: www.vaultofbtc.com
COMPANY: Vault of BTC Ltd
TELEPHONE: 02037697370, 02039121395
EMAIL: [email protected]
Details of the company referred to by Vault of BTC:
COMPANY: global Bullion & Vault Ltd
ADDRESS: Unit-D, 18-20 Elwick Road, Ashford, Kent, TN23 1PF
EMAIL: [email protected]
---

FINMA warns against GinebraFX
FINMA appeals to investors – to avoid fraud, you should always verify the identity of the broker, verify the name of the company, country of origin, seat, and the license number, which in the case of a scam – is false. If the company cannot be clearly identified, you should certainly reject its offer of cooperation and do not invest your money there.
GinebraFX
WEBSITE: www.ginebrafx.com
COMPANY: Ginebra FX Group
ADDRESS: Rue de la Citè 17, 1204 Geneve
Author: Izabela Kamionka