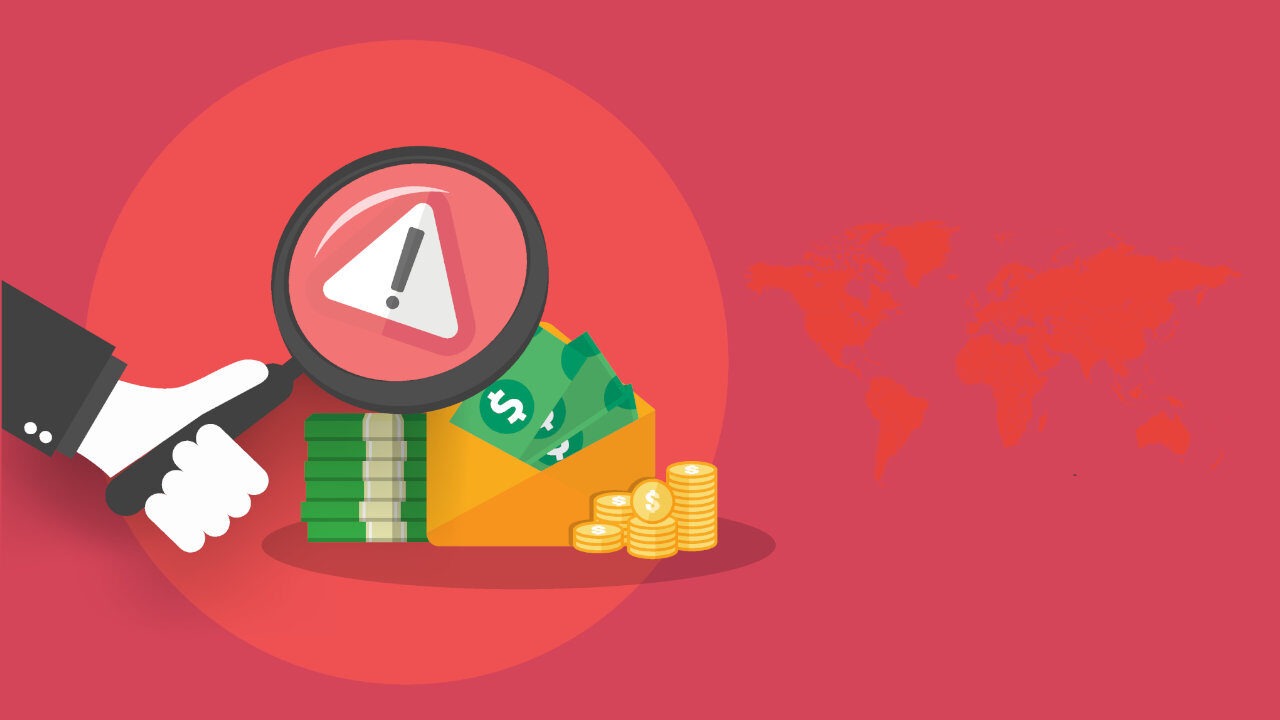 Financial warnings from Spain, Belgium and UK
---

12 entities blacklisted by the CNMV
CNMV warns against:
Scetch Vip
WEBSITE: www.sctech.vip
AC Markets Fx
WEBSITE: www.acmarketsfx.com
Active Traders 24
WEBSITE: www.activetraders24.com
BitMam
WEBSITE: www.bit-mam.tech
COMPANY: Bitmam Capital Trading Limited / Bitmam Capital Advisors Corporation / Fina Capital Advisors Corporation
Cento-GX-Spanish
WEBSITE: www.cento-gx-spanish.webflow.io
Ether Arena
WEBSITE: www.ether-arena.com
OrbitGTM
WEBSITE: www.orbitgtm-pro.net
COMPANY: Aurora Solutions Limited
Check out the previous warning about this platform posted by FINMA.
Standard Crypto Traders
WEBSITE: www.standardcryptotraders.com
COMPANY: Standardcryptotraders Limited
Tedex
WEBSITE: www.tedex.co
Trade Accord
WEBSITE: www.trade-accord.com
COMPANY: Trade Accord PTY LTD
VisenoFx
WEBSITE: www.visenofx.com
COMPANY: Viseno Capital Limited
---

FSMA warns against the "eaworldfx.com" platform
"Expert Advisors" is an investment tool offering automated trading software. According to the information contained in the warning published by the Belgian regulator, the software available on the eaworldfx.com website offers a tool that, on behalf of the investor, automatically opens and closes stock positions based on programmed parameters.
Each company offering investment brokerage products requires a license issued by an appropriate authority. The eaworldfx.com platform has not been authorized, therefore the products offered on this website are illegal and carry a particular risk of fraud, extortion or manipulation. In addition, advertising of CFD and Forex products targeted at individual (non-professional) clients is prohibited in Belgium, and offering trading bots is also illegal under local law.
The FSMA also stated that the EAWorldFx platform is a pyramid scheme, often referred to as the MLM (Multi-Level Marketing) program, in which consumers are encouraged to attract new members and receive a fee in return in the form of a commission or a discount on the price of the software package. The company's message is that anyone can afford a luxurious lifestyle, provided it attracts enough new members and makes an appropriate investment in the software being promoted.
FSMA warns against:
EAWorldFx
WEBSITE: www.eaworldfx.com
---

10 warnings published by the FCA
FCA warns against:
Home Capital Trading Fx
WEBSITE: www.homecapitalfx.com
DXB FX LTD
WEBSITE: www.dxbfxltd.com
COMPANY: DXB Fx Limited
AstroFXC Trades
WEBSITE: www.astrofxctrade.com
AlfredFxDigitalTrade
WEBSITE: www.alfredfxdigitaltrade.com
Limburg Law
WEBSITE: www.limburglaw.com
FastLinkFx
WEBSITE: www.fastlinkfx.com
Fx Coin Finance
WEBSITE: www.fxcoinfinance.com
Crypto Anex
WEBSITE: www.cryptoanex.com
Crypto Vital Trade
WEBSITE: www.cryptovitaltrade.com
CryptoVem
WEBSITE: www.cryptovem.com
Author: Izabela Kamionka