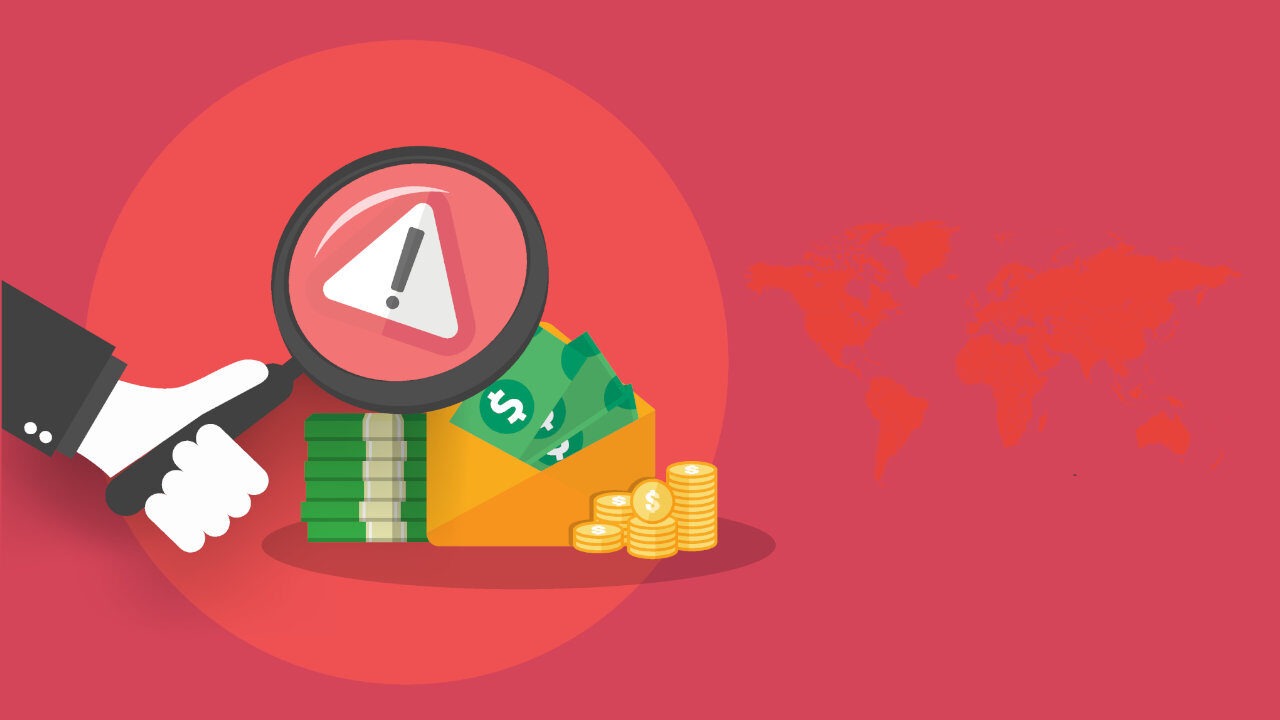 Warnings: Kanga Exchange, The Crystal Corp, Union Markets…
---
Be careful on Thecrystalcorp.co
We warn you against investing in The Crystal Corp platform. The company's employees present clients with a forged document intended to resemble a license to offer investment intermediation services. The concerned investor points out that the consultants who contacted him had a characteristic Eastern accent while presenting themselves with popular Polish names and surnames.
ForexRev warns against:
The Crystal Corp
WEBSITE: www.thecrystalcorp.co
---

21 entities blacklisted by FCA
FCA warns against:
Loyalty FX Markets
WEBSITE: www.loyaltyfxmarket.com
Crypto EmpireFX
WEBSITE: www.cryptoe-mpirefx.com
COMPANY: Crypto Epirefx Limited
Coin Cloud Crypto Invest
WEBSITE: www.coincloudcryptoinvest.com
LeadWayCryptoFX
WEBSITE: www.leadwaycryptofx.com
FX Crypto Binary
WEBSITE: www.fxcryptobinary.com
First Crypto FX
WEBSITE: www.firstcryptofx.com
All Crypto Invest
WEBSITE: www.allcryptoinvest.com
Gain Crypto
WEBSITE: www.gain-cryptoinvestment.com
FX Crypto Legal Trade
WEBSITE: www.fxcryptolegaltrade.com
First FX Market
WEBSITE: www.firstfxmarket.com
Bit Trade FX
WEBSITE: www.bittradefxinvestment.com
Crypto Hub Investments
WEBSITE: www.cryptohubinvestments.com
Vintage Crypto Assets
WEBSITE: www.vintagecryptoassets.com
Crypto Leashed FX
WEBSITE: www.cryptoleashedfx.com
Crypto FX Valley
WEBSITE: www.cryptofxvalley.com
MercuryFX Investments
WEBSITE: www.mercuryfxinvestments.com
Investing Solution FX
WEBSITE: www.investingsolutionfx.com
Digital Asset Cryptocurrency
WEBSITE: www.digitalassetcryptocurrency.co
Elite Investment FX
WEBSITE: www.eliteinvestmentfx.net
Accurate Crypto FX Traders 247
WEBSITE: www.accuratecryptofxtraders247.com
Green Invest Crypto
WEBSITE: www.greeninvestcrypto.com
---

The German BaFin has placed the cakedefi.com and unionmarkets.com investment platforms on its list of warnings
BaFin warns against brokers who offer investment brokerage services without the required authorization. Companies that carry out banking activities or provide financial services in Germany require authorization under the KWG.
BaFin warns against:
Union Markets
WEBSITE: www.unionmarkets.com
COMPANY: Dip Exelio LLC
Cake Defi
WEBSITE: www.cakedefi.com
COMPANY: Cake Pte. Ltd
---

Kanga Exchange blacklisted by KNF
The Polish Financial Supervision Authority (KNF) has placed the Polish cryptocurrency exchange "Kanga Exchange" on the list of public warnings. Stock exchange representatives believe that the regulator acted based on slander and false information blame the entire confusion on the competition.
Through the Crypto Roast channel in social media, representatives of Kanga responded to the matter, who informed those interested during the streaming that they had not received any letter from the Polish Financial Supervision Authority so far, which would indicate an investigation into the operation of the Kanga.Exchange platform had been initiated.
"We have a hunch bordering on the certainty that it is rather the action of the competitive company. […] It was certainly not that the KNF had caused the wolf from the forest itself. Our intuition tells us that someone kindly denounced us – said Łukasz Żeligowski. Kangas CTO, in a live broadcast.
Łukasz Żeligowski, referring to the case, did not specify what competition he meant, however, he informed that Kangas's team conducted its own investigation to find the culprit, which ended up finding the culprit and the company intends to take consequences against him.
So far, no message has appeared on the official stock exchange platform that would inform investors about the whole situation.
Good Investments LTD and BSSIP LTD are companies that appeared in the announcement published by the Polish Financial Supervision Authority.
KNF warns against:
Kanga Exchange
WEBSITE: www.kanga.exchange
COMPANY: Good Investments Limited / BSSIP Limited
Author: Izabela Kamionka