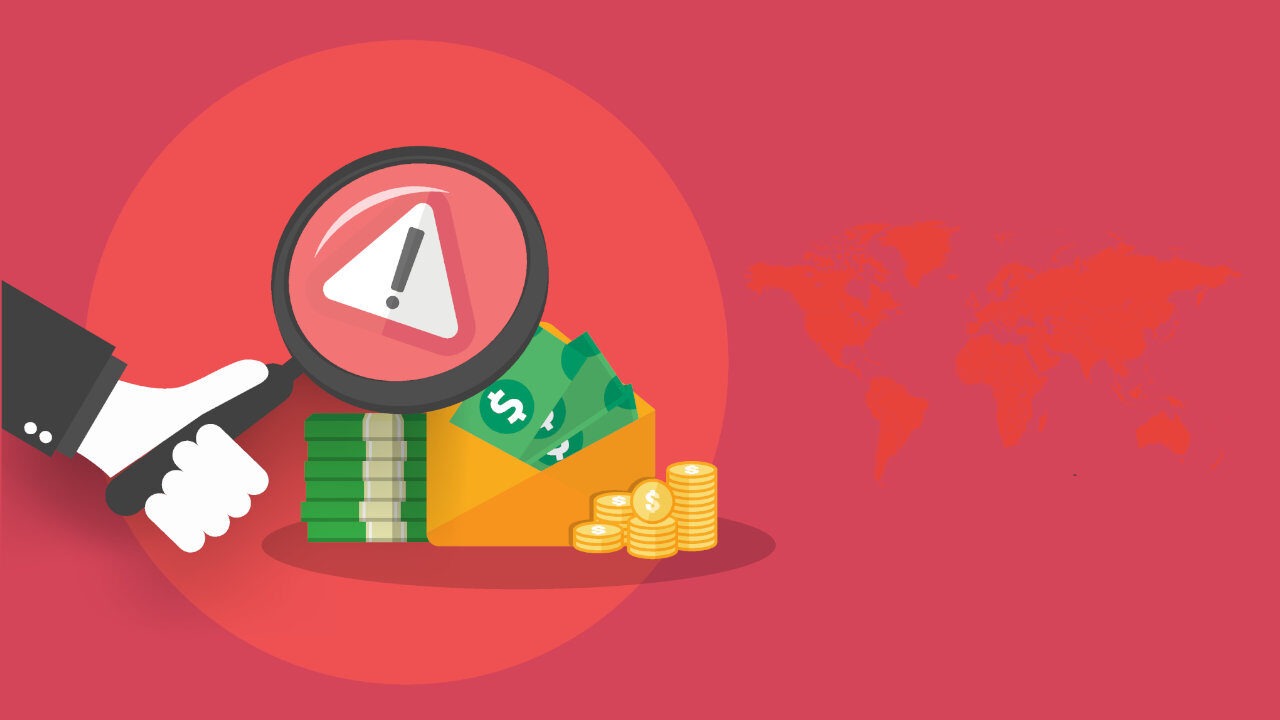 24 new alerts for unauthorized investment platforms
---

3 warnings from BCSC
BCSC warns against:
InertiaFinance
WEBSITE: www.inertiafinance.co
Check out the 3 previous warnings about this platform, posted by CONSOB, BaFin and FCA.
BitQL
WEBSITE: www.bitql.info
Appraisal Digital Trade
WEBSITE: www.appraisaldigitaltrade.com
---

FINMA warns against 6 unlicensed platforms
FINMA warns against:
Tida Trust Capital
WEBSITE: www.tidatrustcapital.com
Krezwisch
WEBSITE: www.krezwisch.de
MEGROSS Invest
WEBSITE: www.megrossinvest.com
COMPANY: MEGROSS Crypto Trading SA
24Trades
WEBSITE: www.24trades.io
Swiss Investments Global
WEBSITE: www.swissinvestmentsglobal.com
Wiltonoption
WEBSITE: www.wiltonoption.com
---

3 entities blacklisted by the CSSF
CSSF warns against:
GrandCapital Consulting Group / GrandCapital CG Trust Company Complex / GrandCapital CG
WEBSITE: www.grandcapitalcg.com
York Global Finance
WEBSITE: www.yorkglobalfinance.com
COMPANY: York Global Finance II S.à r.l.
RevoEx-Change
WEBSITE: www.revoex-change.com
---

BaFin warns of another platform managed by Eudamion Consulting LLC
Stellar Fx
WEBSITE: www.stellarfx.io
COMPANY: Eudaimon Consulting LLC
Check out the 7 previous warnings about Eudamion Consulting LLC.
---

6 scams in the CNMV's blacklist
CNMV warns against:
Pibexa
WEBSITE: www.pibexa.com
IronFX
WEBSITE: www.ironfx.com
COMPANY: Notesco Limited
Crypto Capo
WEBSITE: www.cryptocapo.es
Revolut Expert
WEBSITE: www.revolutexpert.ltd
COMPANY: Sanguine Solutions Limited
FTM Trade
WEBSITE: www.ftmtrade.com
Capital Alliance Partners
WEBSITE: www.capartners.ltd / www.capartners.world
COMPANY: Incandecent Consulting LLC
---

"Traderhouse" and "lions-broker" platforms in the AMF's blacklist
AMF warns against:
TraderHouse
WEBSITE: www.traderhouse.com / www.lions-broker.com
Check out the 2 previous warnings about this platform issued by the FCA and FSMA.
Lions Broker
WEBSITE: www.lions-broker.com
---

SFC warns against 3 scams
SFC warns against:
Aly Financial Limited
WEBSITE: www.alyfx.com
Hong Kong Securities and Equities Commission
WEBSITE: www.hksec-gov.org
Dpzq Fx HK (clone)
WEBSITE: www.dpzqfxhk.com
The dishonest broker pretends to be another, properly registered company and uses its data to gain the trust of a potential investor.
Company data that the "dpzqfxhk.com' fake broker uses:
Company name: VMS Securities Limited
Author: Izabela Kamionka