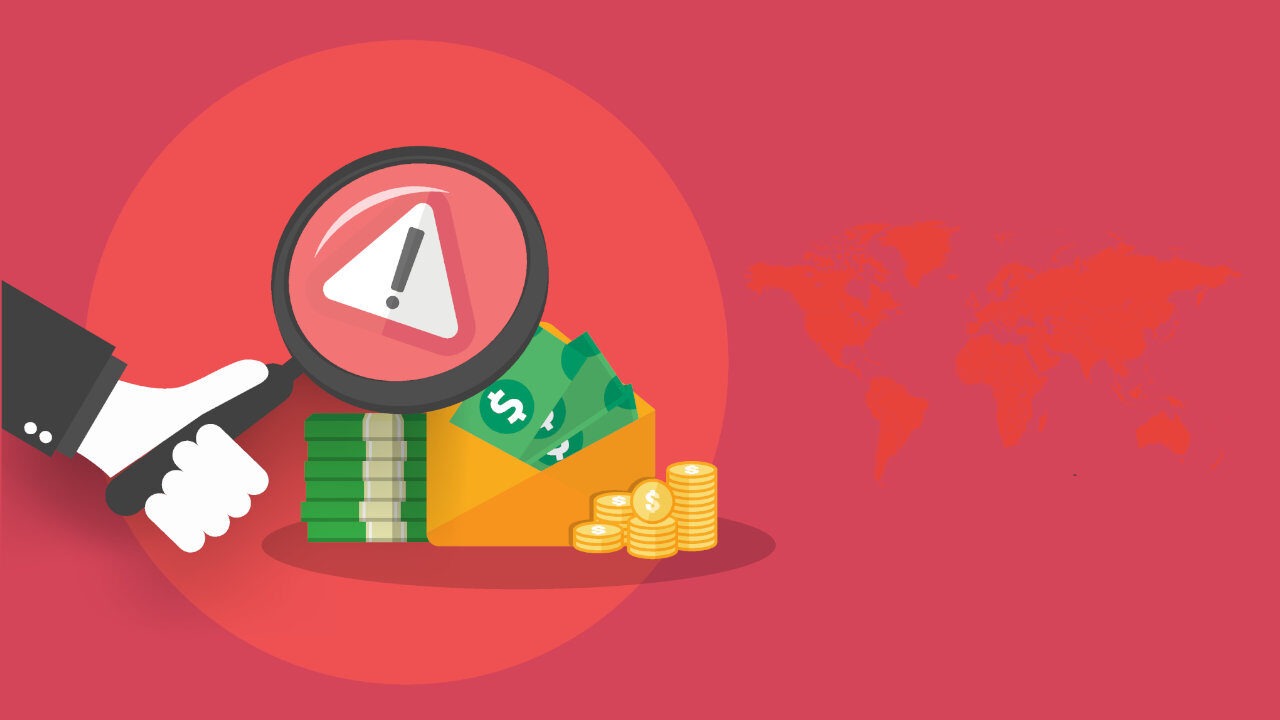 Warnings: Expert Financial Solutions, Next Wiss, Clomex24…
---

Scam Expert Financial Solutions LTD with a new website address
Again, we warn against the "Expert Financial Solutions Limited" scam. Previously, a dishonest broker offered its services through the expert-financial-solutions.com platform. However, the domain has slightly changed, now it is available at expert-financial-solution.com.
Expert Financial Solutions Limited is an unregulated investment platform that does not have the right to acquire clients in Poland or any European Union countries. As the location of his office, he gives his address in London, but it is not the company's actual operational centre, and it is not known where it is. The British Financial Supervision Authority (FCA) issued a warning that the platform was impersonating a legitimate company.
Our editorial office is constantly receiving reports from injured persons. Platform customers report that it is impossible to withdraw funds from the platform.
It is worth noting that legally operating brokers do not acquire their clients by phone or offer help at every step of the investing process. Rather, they are fraud domains, disguising themselves as intermediaries in the financial markets.
In November 2021, Greenfield Investment, available at greenfieldinvestment.co.uk, appeared on the KNF's list of public warnings. Today the domain is inactive, and the dishonest broker offers its services via the website greenfieldinvestment.net.
We would also like to warn our readers about the nextwiss.com platform. As declared by the broker on its website, the platform is supervised by the off-shore company Jivtsoy LTD, based in the Marshall Islands.
The aggrieved person's testimony shows that the broker runs a rather complicated withdrawal policy. The broker's phone consultants harass a potential client with calls, persuading him to deposit $250. The investor is informed that he has been assigned an "individual investment advisor" to advise on the concluded transactions.
After making a deposit, there are other easy earning opportunities. A private pseudo-investment advisor offers seasonal promotions, granting the investor additional bonuses. In the injured person's case, the broker awarded a bonus of 520USD. At this point, it is worth noting that the granting of cash bonuses to stock market investors is illegal in the European Union.
After generating a small profit on the platform, the client decided to order the withdrawal of funds from the platform. After consulting with the previously assigned "specialist", the client was informed about the necessity to close all open positions on the account. However, the consultant informed the investor that it is possible to pay out only in the deposit paid earlier. All revenues generated on the platform are "the company's capital" and are not subject to payout.
The injured person decided to submit a notification to the prosecutor's office.
ForexRev warns against:
WEBSITE: www.expert-financial-solution.com
COMPANY: Expert Financial Solutions Limited
Check out the 2 previous warnings about this platform, posted by FCA and ForexRev.
View Expert Financial Solutions Limited's profile and provide feedback.
Greenfield Investment
WEBSITE: www.greenfieldinvestment.net
Check out the previous warning about this platform, published by the Polish Financial Supervision Authority (KNF).
Next Wiss
WEBSITE: www.nextwiss.com
COMPANY: Jivtsoy Limited
---

3 platforms blacklisted by FCA
FCA warns against:
Crypto FX Trade Stock
WEBSITE: www.cryptofxtradestock.com
BinaryForexCrypto
WEBSITE: www.binaryforexcrypto.com
COMPANY: BinaryForexCrypto Limited
Coindex Trade
WEBSITE: www.coinindextrade.com
---

CONSOB blocked access to 5 unauthorized investment platforms
CONSOB is an Italian regulator that takes decisive action against platforms that violate the law or operate in violation of the law. The websites of brokers that CONSOB blacklists are obfuscated, and access to them is impossible in Italy until the end of the investigation procedure.
Today, 5 broker platforms have been added to the list of warnings. Among them was Strat LTD's company, which was previously blacklisted by CONSOB in November last year. Back then, however, it offered its products via the finexo.io platform. The domain change was most likely a result of the broker's website being obscured by the Italian regulator.
Od lipca 2019 roku CONSOB zaciemnił 605 stron internetowych.
CONSOB warns against:
Crypto Pro 24
WEBSITE: www.cryptopro24.com
COMPANY: Crypto Solution Limited
Invest Agrico
WEBSITE: www.investagrico.com
COMPANY: Agrico Holdings Limited
Wirex Invest 24
WEBSITE: www.wirexinvest24.com
COMPANY: Wirexinvest Invest Limited / Wirex UAB
Finexo Inv
WEBSITE: www.finexoinv.io
COMPANY: Strat Limited
Check out the previous warning posted by CONSOB about this company.
Invest Area
WEBSITE: www.investarea.com
COMPANY: Invest Area Limited
---

CySEC has placed 12 platforms on the list of warnings
CySEC warns against:
EN REV
WEBSITE: www.en-rev.com
WRXST Global
WEBSITE: www.wrxst-global.com
Prime XBT Options
WEBSITE: www.primexbtoptions.com
Charl Gate
WEBSITE: www.charlgate.net
91FP
WEBSITE: www.91fp.org
CFD Advanced
WEBSITE: www.cfdadvanced.com / www.cfdadv.com
Check out the 2 previous warnings about this platform from the FCA and FSMA.
mt5expo
WEBSITE: www.mt5expo.com
Marketing Kingdom
WEBSITE: www.marketing-kindom.com
EVERFXX
WEBSITE: www.everfxx.co.uk
Colmex Pro Ltd (clone)
WEBSITE: www.colmex24.com
A dishonest broker uses the data of another properly registered company to gain the trust of a potential investor.
Company's data that the "colmex24.com" fake-broker uses:
Company's name: Colmex Pro LTD
Reference number: 260064
CySEC's license: 123/10
Proprietary domain: www.colmex.com / www.colmexpro.com
NTB Financial Market (clone)
WEBSITE: www.ntbfinancialmarket.com
A dishonest broker uses the data of another properly registered company to gain the trust of a potential investor.
Company's data that the "ntbfinancialmarket.com" fake-broker uses:
Proprietary domain: ForexTime LTD
Reference number: 310361
CySEC's license: 185/12
Proprietary domain: www.forextime.com/eu
Other companies indicated by the broker on its website are NTB Financial Market Group LTD and NTB Financial Market UK LTD. Pseudo-brokers often refer to existing, registered companies to prey on their image or give non-existent company names.
Author: Izabela Kamionka