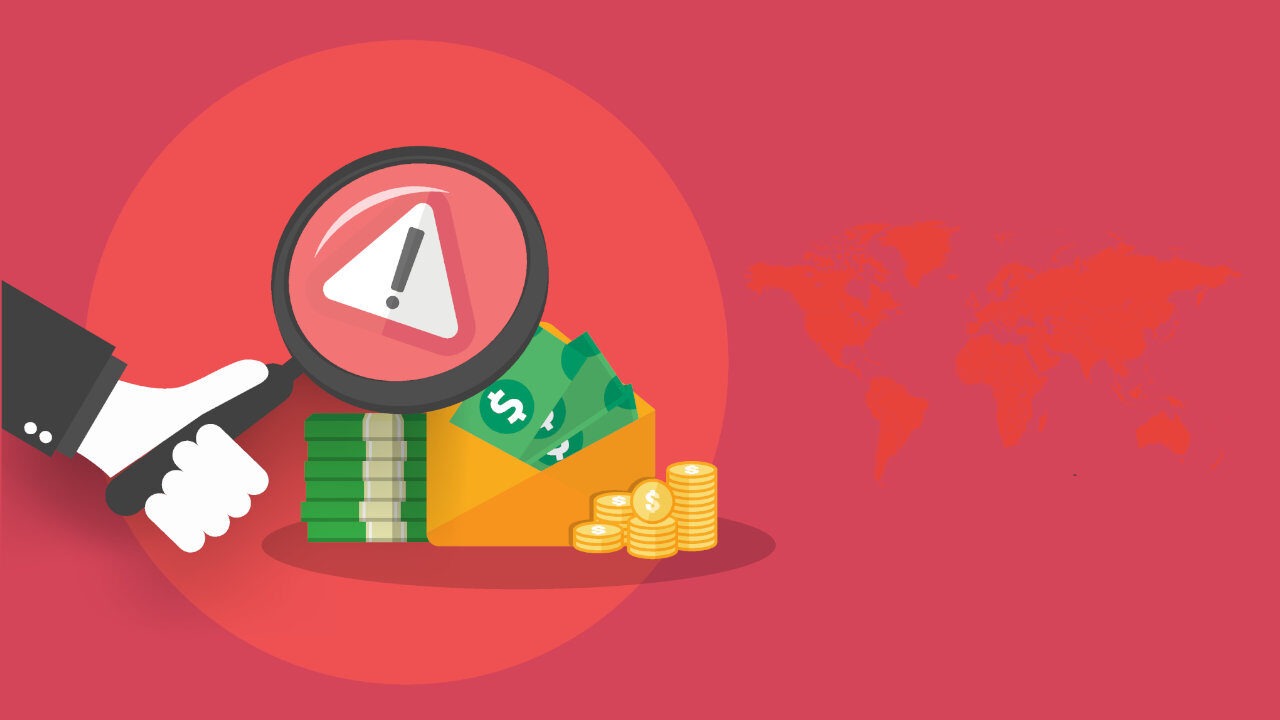 Warnings: Logic IQ, FX Pro Crypto, Oculus Trade…
---

CNMV placed 19 entities on the warning list
19 entities appeared on the CNMV black list, offering investment intermediation services without the required license. The investpromax.com platform has appeared among the pseudo-brokers placed today on the list of warnings of the Spanish regulator. The pseudo-broker informs that it is regulated by CySEC (Cyprus) and BaFin (Germany). In addition, Investpromax Limited sends interested parties a "certificate" purportedly issued by BaFin that the requirements of BaFin regarding the activities of Investpromax LTD have been complied with. BaFin explains that it does not issue such "certificates".
Check the BaFin announcement regarding Investpromax LTD.
CNMV warns against:
Pro Funds Eu
WEBSITE: www.profundseu.com
COMPANY: Pro Funds Eu Coorporation
Oculus Trade
WEBSITE: www.oculustrade.com
Investpromax
WEBSITE: www.investpromax.com
COMPANY: Investpromax Limited
Logic IQ
WEBSITE: www.logiciq.co
COMPANY: Logic IQ LLP
Check out the 2 previous warnings about this platform, published by FCA and FINMA.
InvestXE
WEBSITE: www.investxe.com
BILLIONAIRE / BILLONARE
WEBSITE: www.bitcoin-billionare-es.yourmakemoneyclub.com
PriorRradesFx
WEBSITE: www.priortradesfx.live
Bifinancefx
WEBSITE: www.bifinancefx.com
CoinVault
WEBSITE: www.coinvaultinc.com
COMPANY: Coinvault Incorporated
Dreams Asset
WEBSITE: www.dreamsassetlimited.com
COMPANY: Dreams Asset AG
FC Trading / Future Currency Trading
WEBSITE: www.futurecurrencytrading.pro
COMPANY: Infinium Solutions Limited
Optionify
WEBSITE: www.optionify.ltd
COMPANY: Optionify Limited / Optionify Finance Limited
FX Pro Crypto
WEBSITE: www.fxprocrypto.com
Check out the previous CySEC's warning about this platform.
A dishonest broker uses the data of another properly registered company to gain the trust of a potential investor. This time, the pseudo-broker used the data of companies belonging to IC Markets – Raw Trading LTD and International Capital Markets Pty Ltd.
KryptoPro Mining
WEBSITE: www.kryptopromining.com
Optimum Asset
WEBSITE: www.optimumassetltd.com
HonorFX
WEBSITE: www.honorfx.com
COMPANY: Honor Capital Markets Limited
FoxTradingPro
WEBSITE: www.foxtradingpro.com
ExpressTradingNet
WEBSITE: www.expresstradingnet.com
---

11 entities blacklisted by the FCA
FCA warns against:
Wealth Crypto Ltd
WEBSITE: www.wealthcrypto-ltd.com
Mystocks24
WEBSITE: www.mystocks24.io
Becker Crypto Investment
WEBSITE: www.beckercryptoinvestment.com
Keyfunders / Key Funders (clone)
WEBSITE: www.keyfunders.co
A dishonest broker uses the data of another properly registered company to gain the trust of a potential investor.
Company's data that the "keyfunders.co" fake-broker uses:
Company's name: Key Funding Limited
Reference number: 677109
Proprietary domain: www.keyfundinglimited.co.uk
Swiss Union
WEBSITE: www.swissunion.net
Fxcrypto BitMining
WEBSITE: www.fxcryptobitmining.com
ExpertFX BitMining
WEBSITE: www.expertfxbitmining.com
SprimStock FX
WEBSITE: www.sprimstockfx.com
YEW Trading
WEBSITE: www.yew-trading.net
COMPANY: YEW Trading Limited
BitcoinCryptoFX
WEBSITE: www.bitcoincryptofx.net
Bitcoin Crypto Currency FX trading
WEBSITE: www.bitcoincryptocurrencyfxtrading.com
Author: Izabela Kamionka