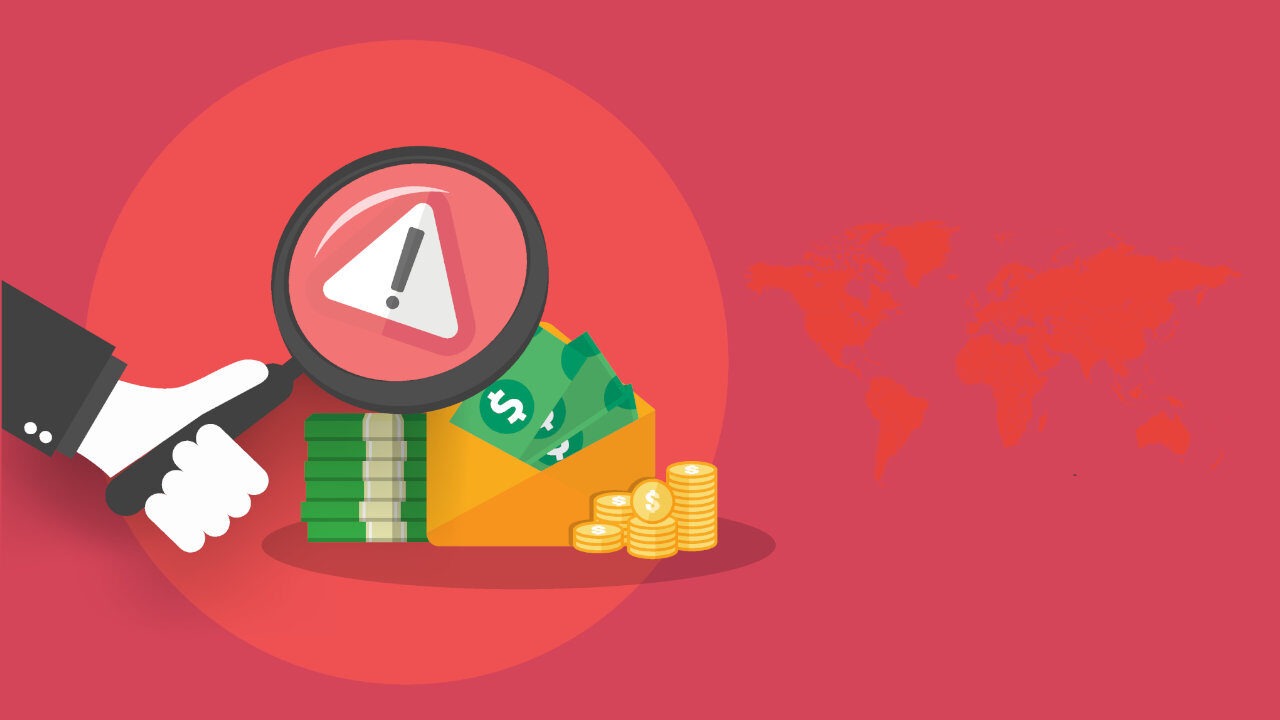 Warnings: Lux Investment, CrusterFx, CoinVerse Crypto…
---

16 entities blacklisted by FCA
The British regulator placed 16 investment platforms on the list of warnings, which offer investment products without the required license.
FCA warns against:
ELON MUSK STOCK FX
WEBSITE: www.elonmuskstockfx.com
CoinFX Options
WEBSITE: www.coinfxoptions.com
FOREXVERTEXTRADE
WEBSITE: www.forexvertextrade.com
ZiFX Trade
WEBSITE: www.zifxtrade.online
CrusterFx
WEBSITE: www.crusterfx.com
TrademoreproFX
WEBSITE: www.trademoreprofx.com
TRADEDECKFX
WEBSITE: www.tradedeckfx.com
Traders fx option
WEBSITE: www.tradersfxoption.com
FOREX CAPITAL TRADE
WEBSITE: www.forexcapitaltrade.com
ACUITY TRADE FX
WEBSITE: www.acuitytradefx.com
UltimatePristineFxTrade
WEBSITE: www.ultimatepristinefxtrade.com
24FXODDPRO
WEBSITE: www.24fxoddpro.com
Capital Premium Financing Fx
WEBSITE: www.capitalpremiumfinancingfx.com
Crypto Gain Global
WEBSITE: www.cryptogainglobal.com
COMPANY: Crypto Gain Limited
CRYPTO CDF TRADE
WEBSITE: www.cryptocdftrade.com
VISIONTECHFX
WEBSITE: www.visiontechfx.com
CoinVerse Crypto
WEBSITE: www.coinversecrypto.com
---

CONSOB warns against 11 fake brokers
CONSOB warns against 11 platforms that offer investment brokerage products without a license, while violating the law. In total, since July 2019, the Italian regulator has blocked the websites of 640 dishonest brokers.
Among the warnings published today, there is the Lux Investment platform, the operator of which is Felicity Group LTD, which is also responsible for similar scams, incl. Fantex and Union Stock, which previously appeared in warnings published by CONSOB and BaFin (Germany).
CONSOB warns against:
Clyde Trade
WEBSITE: www.clydetrade.pro
COMPANY: Tetris Group Limited
Sierra Invest
WEBSITE: www.sierrainvest.pro
COMPANY: Tetris Group Limited
Battle Trade
WEBSITE: www.battletrade.co
COMPANY: Tetris Group Limited
Crypto Pro 24
WEBSITE: www.cryptopro-24.com
COMPANY: Cryptopay Limited
Lux Investment
WEBSITE: www.luxinvestment.co
COMPANY: Felicity Group Limited
Check out the 6 previous warnings about Felicity Group LTD.
247ProTrade
WEBSITE: www.247protrade.com
Italian Trades
WEBSITE: www.italiantrades.com
COMPANY: ItalianTrades Limited
EUFM / European Financial Market
WEBSITE: www.eufm.eu
COMPANY: EUFM Limited
Check out the 2 previous warnings about this platform, posted by AMF and CNMV.
Fusion Fx / Fusion Fin
WEBSITE: www.fusion-fin.com
Daxo Deal
WEBSITE: www.daxodeal.com
COMPANY: Daxodeal Limited
Primer Tech International Holding OÜ / Magnates Trade
WEBSITE: www.magnatestrade.com
Author: Izabela Kamionka