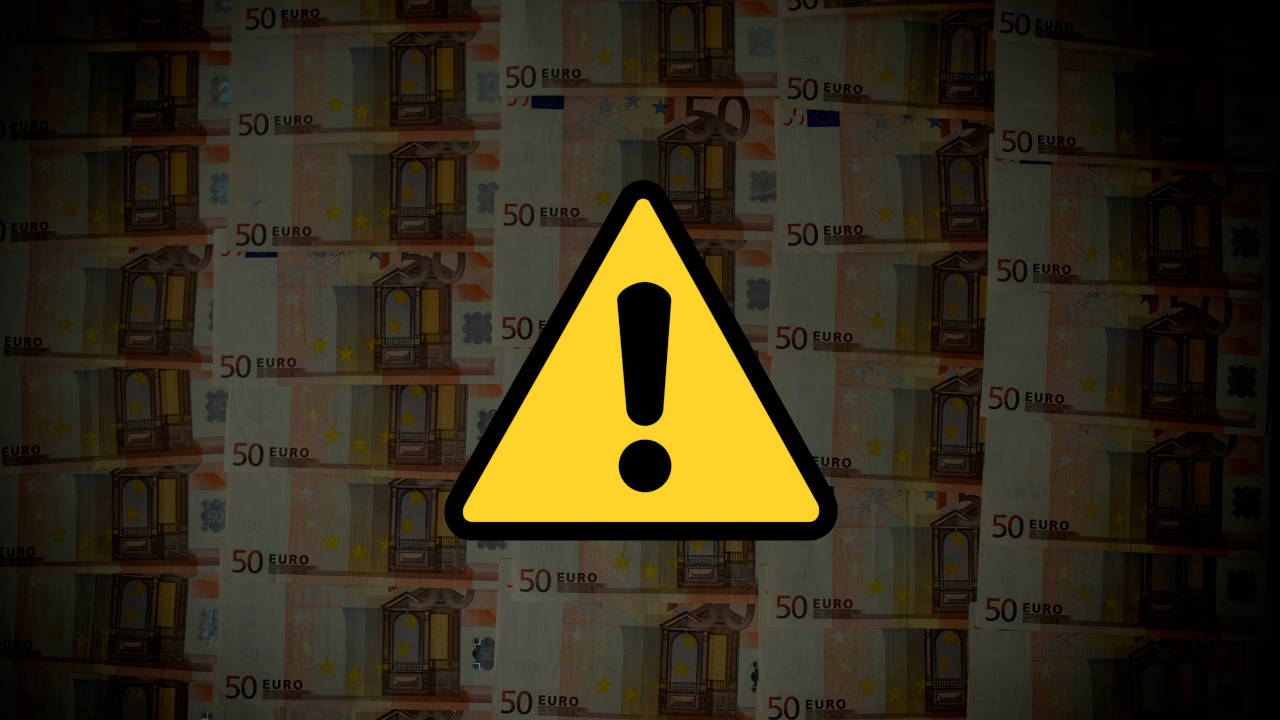 Warnings (26.02): CT Markets, QubitTech, Nab Europe…
---
On the warning lists appeared:
The Pacifica Group – www.thepacificagroup.com ; www.thepacifica-group.com
CT Markets – www.coinextrading.com ; www.exnessbitoptions.com
Global Ventures – www.globventures.com
Nab Europe – www.nabconsulting.eu
Swiss Management Corporation – www.fx24.one
Expertsystemsfx – www.expertsystemsfx.com
FxOptexGroup – www.fxoptexgroups.com ; www.fxoptexgroups.com
Italiano Invest – www.italianoinvest.com
QubitTech – www.qubittech.dev
Argus Trade – www.argustrade24.com
Merkell Group – www.merkellgroup.com
Zurich Financial Group – www.zurichfinancialgroup.co
---

The Pacifica Group changed its website address
We have already had the opportunity to warn our readers against the dishonest broker ThePacificaGroup. We still receive disturbing stories of people who have been scammed by this platform.
The platform offers Crypto and Forex / CFD investments without the authorization of any of the European financial regulators. On the website refreshed by fraudsters, we can find information that the company that supervises the operation of the platform is allegedly a Polish joint-stock company called "The Pacifica Group Ltd Brokers S.A." and is supervised by the Polish Financial Supervision Authority (KNF), however, this information is easly verifable and, as it turns out, this company doesn't exist and is not entered in the registered in polish register of companies.
On its website, the broker also refers to a company legally registered in UK with a very similar name: "Pacifica Group LTD", the correct website supervised by this company has the address "www.pacificagroup.co.uk" and is not related with thepacifica-group.com and thepacificagroup.com.
The UK's company reference number provided by the broker on the website is false, the company with this number is not on the register of the British FCA regulator.
---

FCA adds 2 brokers to the warning list
CT Markets
Financial Conduct Authority (FCA) adds to the list of warnings CT Markets, the British regulator informs that this platform is a clone of a company authorized on the financial market: HF Markets Ltd. offering its services on the www.hfmarkets.co.uk platform. FCA stipulates that these companies are not related to each other in any way, and CT Markets offers investment services without authorization.
Global Ventures
The regulator's list of warnings also includes the Global Ventures platform, which also offers its services without a license, thus breaking the current law in UK.
---

6 platforms on the CONSOB's blacklist
Commissione Nazionale per le Società e la Borsa (CONSOB) blocked 6 websites that offer investment services in Forex / CFD and Crypto Markets. As the Italian Financial Supervision Authority explained, these brokers don't have a license to provide this type of services in Italy and the entire European Union, which is absolutely required to conduct such activities.
List of blocked websites in Italy:
Nab Europe (Nab Europe Ltd.) – nabconsulting.eu
FX 24 (Swiss Management Corporation Ltd.) – fx24.one
Expert Systems Fx – expertsystemsfx.com
Fx Optex Groups / Fx Optex Group – fxoptexgroups.com / fxoptexgroups.com
Italiano Invest – italianoinvest.com
QubitTech (QubitTech Corporation) – qubittech.dev
---

BaFin appeals: ArgusTrade offers services without a license
The Argus Trade platform is misleading by claiming that it has a license issued by the German regulator BaFin, the broker indicates the "BAK" number, which in fact belongs to a company called Argus Stockbrokers Ltd., a company authorized to conduct business in Germany. Argus Trade uses the BAK number of the above-mentioned company to build confidence in their fraudulent activities. According to BaFin, Argus Stockbrokers Ltd. has no relationship with Argus Trade SCAM.
---

FINMA warns against 2 platforms
The Swiss Financial Supervision Authority (FINMA) in its warning indicates two more platforms that offer their services without the required license.
FINMA's list of warnings includes:
Zurich Financial Group
WEBSITE: www.zurichfinancialgroup.co
COMPANY: Merkell Tras Group LTD.
EMAIL: [email protected]
TELEPHONE: + 44 238 2280515
ADDRESS: Boulevard Georges-Favon 40 1204 Genève
Zurich Financial Group
WEBSITE: www.zurichfinancialgroup.co
COMPANY: ZUR-FG Holdings Ltd
EMAIL: [email protected]
TELEPOHNE:+44 20 80894622 ; +44 20 80895224
ADDRESS: Beachmont Business Centre, Suite 128, Kingstown, Saint Vincent and The Grenadines
Author: Izabela Kamionka