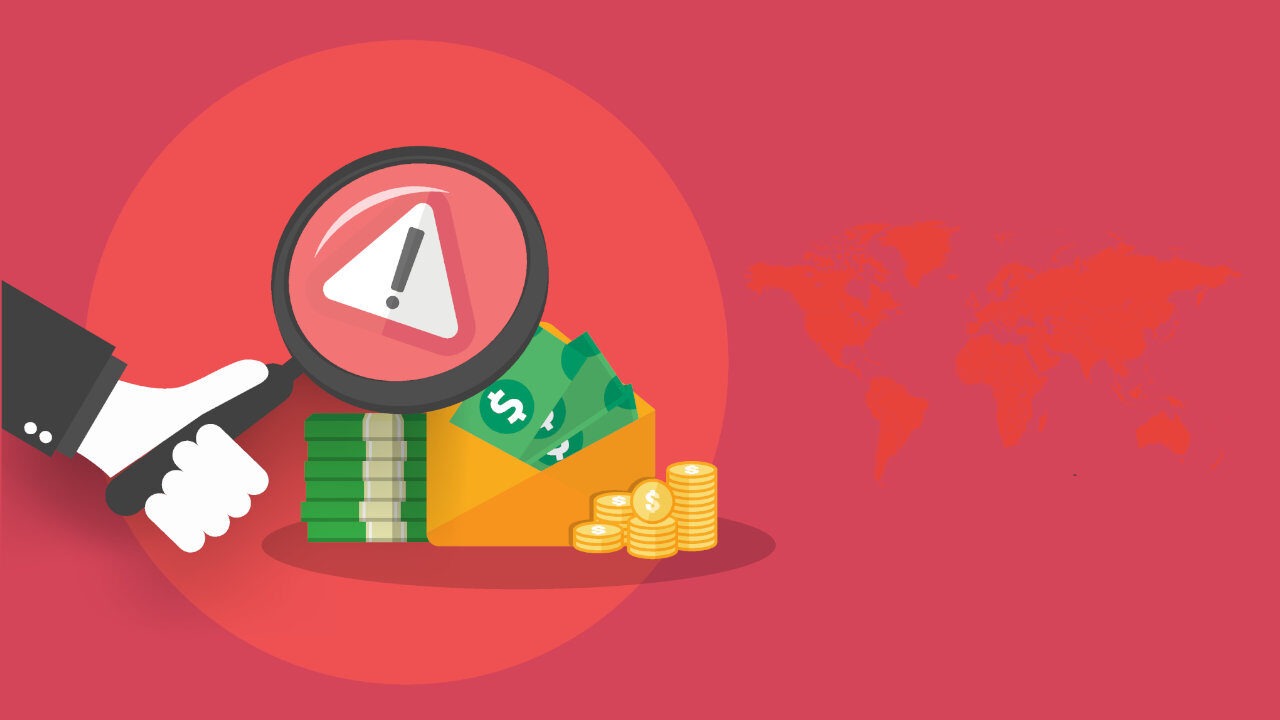 Warnings: Sagatrade, Infinity4X, FinCloud…
---

25 investment platforms blacklisted by the Spanish CNMV
CNMV warns against:
Open BK Gestion (clone)
WEBSITE: www.openbkgestion.com
The dishonest broker pretends to be another, properly registered company and uses its data to gain the trust of a potential investor.
Company's data that the "openbkgestion.com" fake-broker uses:
Company name: OPEN BANK, S.A.
TradeBaionics
STRONA: www.tradebaionics.com
Iconic Capital
WEBSITE: www.iconiccapital.market
COMPANY: Effervescent Group Limited
Invest Pro Markets
WEBSITE: www.investpromarkets.com
Bairrada Markets
WEBSITE: www.bairrada-markets.com
COMPANY: Bairrada International Limited
Dakken Group
WEBSITE: www.dakkengroup.com
COMPANY: Clandestiny Group Limited
EC Capitals
WEBSITE: www.eccapitals.com
Bit-Coinout Investment Company
WEBSITE: www.bit-coinout.com
Orion Capital Global
WEBSITE: www.orioncg.com.mx
Walflo
WEBSITE: www.walflo.com
Apex Finance Fx
WEBSITE: www.apexfinancefx.online
Intelligence Prime Capital / IPrime Capital
WEBSITE: www.iprimecapital.com / www.iprimecapital.site / www.iprimecapital-official.com / www.intelligenceprimecapitalguide.com / iprime-capital.com
COMPANY: Intelligence Prime Capital Limited
Agartha Asset Management
WEBSITE: www.agarthaassetmanagement.com
Crypto Finance Solutions
WEBSITE: www.bit2d.com
Bitcoin Pro Live
WEBSITE: www.bitcoin-pro.live
Express Trade
WEBSITE: www.expresstrade.org
COMPANY: ExpressTrade Capital Advisors Corporation
Fx Investments Live
WEBSITE: www.fxinvestments.live
COMPANY: 64KTrade Europe Limited / Fx Investments Limited
Kowela
WEBSITE: www.kowela.com
COMPANY: Kowela Limited
LibTradFx
WEBSITE: www.libtradfx.com
NewishFx Investment / AKA Traders
WEBSITE: www.newishfx-investment.com
COMPANY: AKA Traders PTY LTD
Omega Pro
WEBSITE: www.omegaproworldltd.com / www.myomegapro.com
COMPANY: OmegaPro Limited
Pistis Trust
WEBSITE: www.pististrustltd.com
COMPANY: Pistis Trust Limited
Sagatrade
WEBSITE: www.sagatrade.io
Check out the 3 previous warnings about this platform.
Trust Finance LTD
WEBSITE: www.trust-financeltd.com
BTC Trends
WEBSITE: www.btc-trends.com
COMPANY: Cordelino Limited
Check out the previous FCA warning from the FCA in December 2022
---

CONSOB blocked out access to 5 websites
CONSOB warns against:
Infinity4X
WEBSITE: www.infinity4x.com
Check out the 2 previous warnings about this platform, published by the Polish Financial Supervision Authority and the AMF.
Empire Trading
WEBSITE: www.empiretrading.net
COMPANY: Techsync Management Consultancies LLC
EqualityFin
WEBSITE: www.equalityfin.io
The previous domain was blocked on March 8, 2022, the scammers returned in no time at the new URL, which was again obfuscated in Italy on March 25, 2022.
Check out the previous warning about this platform, published by CONSOB in March 2022.
FinCloud
WEBSITE: www.fincloud.live
The Spanish regulator CNMV and the ForexRev editorial office warned against the dishonest broker FinCloud. The previous domain, fincloud.capital, was blocked in Italy on March 3, 2022. Fincloud.live is already the 3rd domain that fraudsters have created for the purpose of extorting savings from unaware investors, the previous addresses are fincloud.capital and fincloud.center.
Check out the 2 previous warnings about this platform, posted by CONSOB and ForexRev.
LionFXM
WEBSITE: www.lionfxm.com
COMPANY: AXA Business Solution Ltd
Author: Izabela Kamionka