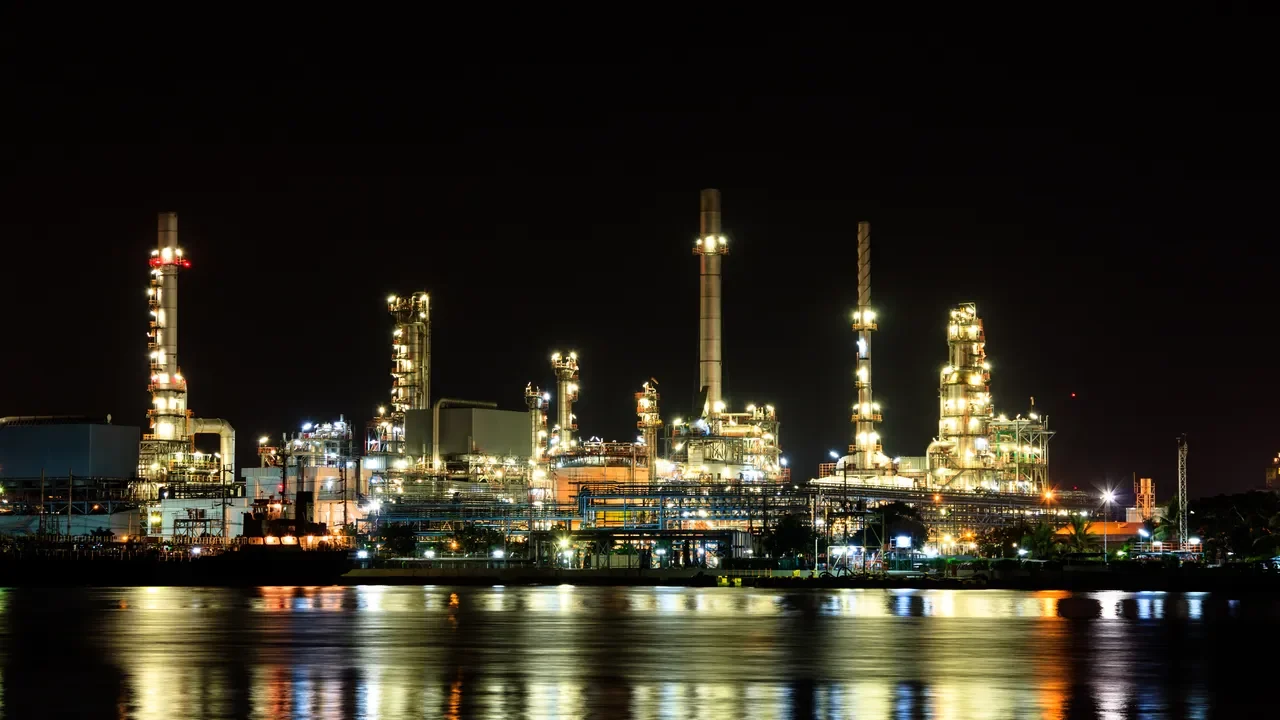 Aramco Surpasses Expectations Despite 19% Drop in Q1 Profits
---
Saudi Aramco, the world's largest oil exporter, has reported a 19% drop in its first-quarter net income to $31.9 billion, compared to $39.5 billion the previous year, amid declining oil prices. Despite this downturn, the company's net income surpassed analysts' expectations of $30.5 billion.
Why Is This Important?
Aramco's net income beat expectations despite economic pressure due to inflation and rising interest rates.
The oil giant's first-quarter dividend, increased to $19.5 billion in the last quarter, will be paid out in the second quarter.
Aramco's shares rose by 3.2% in early deals in Riyadh on Tuesday.
Net Income Drop
Saudi Aramco reported a first-quarter net income drop primarily due to falling oil prices, a situation exacerbated by inflation and rising interest rates that have been pressuring global demand and increasing recession fears. However, the company's net profit of $31.9 billion exceeded the forecast of $30.5 billion from Reuters' analysts, demonstrating resilience in a challenging economic climate.
Aramco's net profit was up 3.75% from the fourth quarter. According to the company, weaker earnings results were offset by lower taxes and higher finance and other income. This news was well-received in the market, as evidenced by a 3.2% rise in Aramco's shares in early deals in Riyadh on Tuesday.
Moreover, Aramco announced that its first-quarter dividend, which was raised to $19.5 billion in the fourth quarter, will be paid out in the second quarter. The company also revealed plans to start paying a performance-linked dividend on top of this $19.5 billion, targeting between 50% and 70% of its free cash flow figure. This additional dividend will be paid quarterly and at the sole discretion of the company's board, depending on the company's performance.
Aramco CEO Amin Nasser highlighted the company's downstream strategy, which has seen significant investment in petrochemical and other operations. "We are leveraging cutting-edge technologies to increase liquids-to-chemicals capacity and meet anticipated demand for petrochemical products," Nasser stated. He emphasized that hydrocarbons will continue to play a critical role in meeting global energy needs for the foreseeable future.
Optimistic Future?
Despite the first-quarter drop, Aramco remains optimistic. The company reported a record net income of $161.1 billion for 2022, reflecting a 46.5% year-over-year increase.
However, the larger economic landscape paints a different picture. For instance, Saudi Arabia's Basic Industries Corporation (SABIC), a major petrochemical company 70% owned by Aramco, reported a 90% plunge in its first-quarter net profit. Global economic uncertainty, rising interest rates, and new capacities continue to pressure margins in the petrochemical industry.
The price of Brent crude, the international oil benchmark, has fallen 9% year-to-date and over 17% year-on-year. This decline is due to a combination of economic concerns, including slower economic growth potentially impacting energy demand following the U.S. Federal Reserve's recent interest rate hike.
Despite these challenges, Aramco is "moving forward" with its capacity expansion, indicating that the company's "long-term outlook remains unchanged."
Author: ForexRev Team