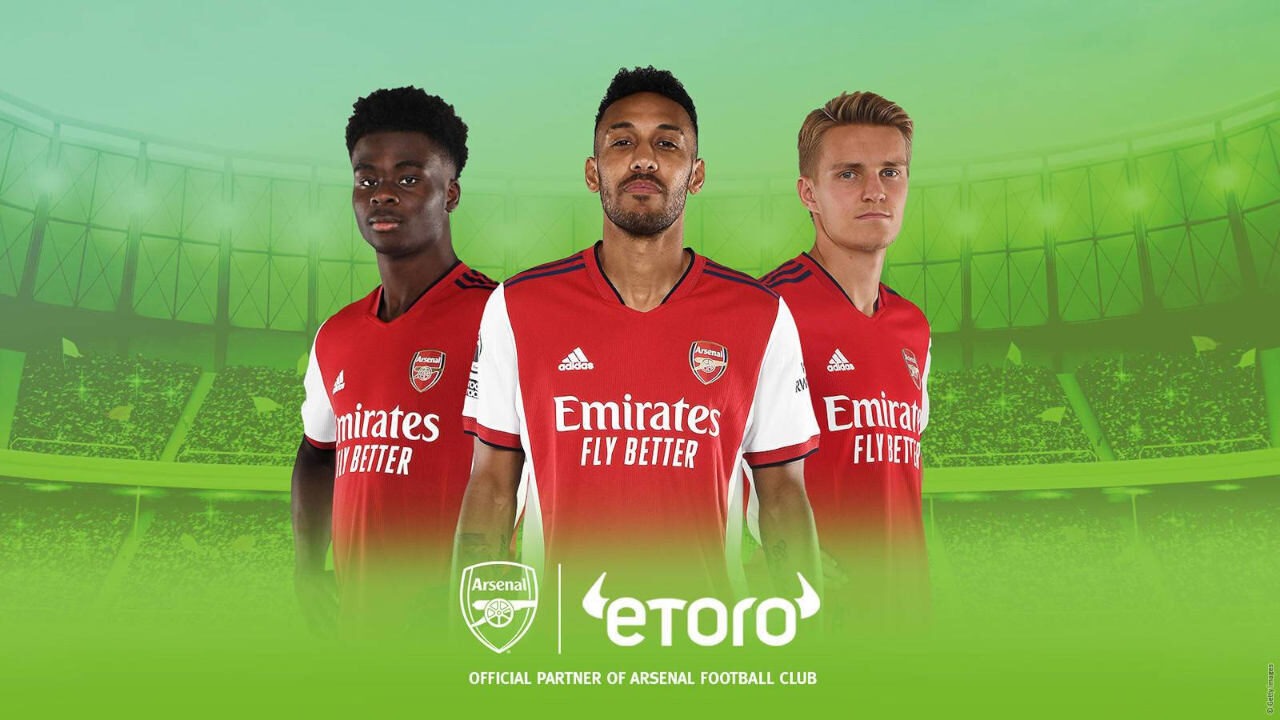 eToro starts cooperation with Arsenal
---
The Israeli broker eToro has announced that it has established cooperation with the English football club Arsenal London. This is one of the most popular Premier League clubs in the top league of England.
In an official statement, Arsenal mentioned that the club was pleased to sign a multi-year deal with the world's leading social investment network. Thanks to the signed agreement, the eToro broker intends to increase global brand awareness among football fans.
The broker increases its availability in the football industry
Over the past few months, eToro has significantly expanded its sponsorship portfolio with deals with several clubs in the English Premier League, including Aston Villa and Newcastle United. eToro is increasing its large share also outside the UK. In June 2021, the broker expanded its cooperation with AS Monaco, a leading French football club. eToro has become a partner; a long-term cooperation agreement binds both parties.
Currently, eToro is one of the biggest sponsors of football clubs in the world. The broker sports portfolio includes clubs from Great Britain, France, Germany and the Czech Republic.
Author: Daniel Hill