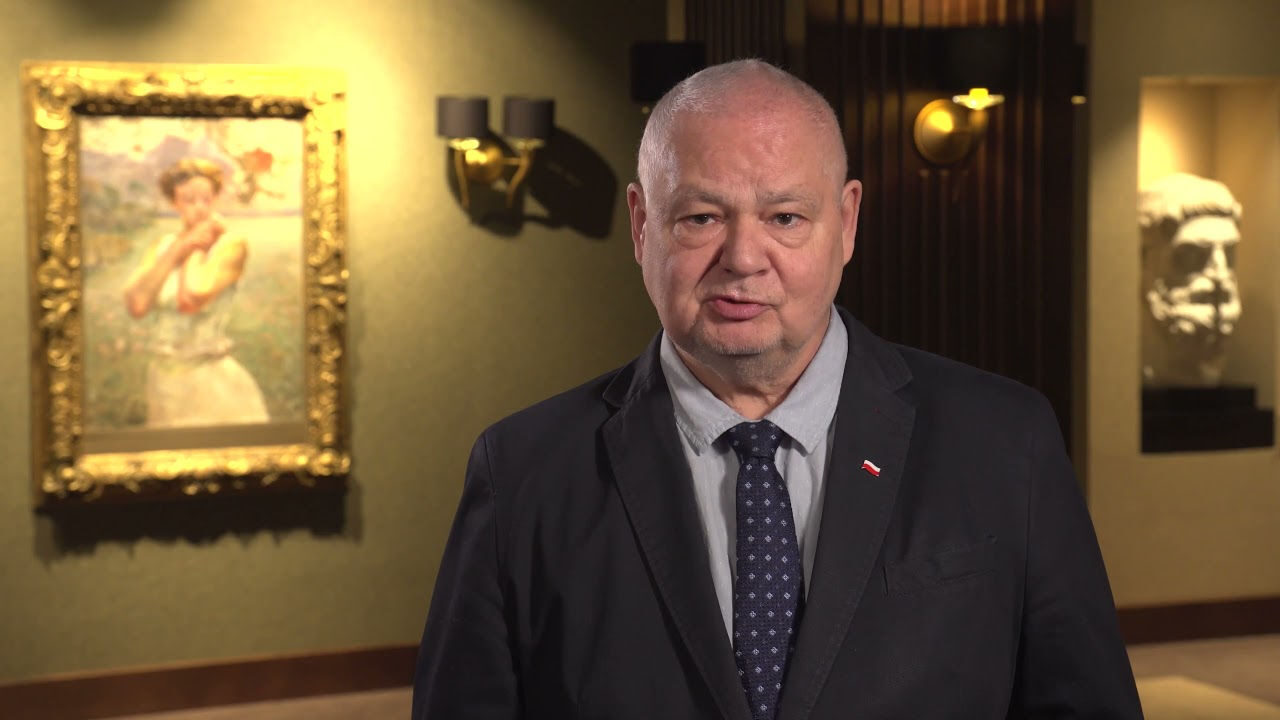 President of the National Bank of Poland among the worst in Europe
---
As every year, Global Finance magazine published the assessments of central bank governors. The journal's editors, together with experts, looked at the actions taken by central bank governors from over 100 countries around the world. Adam Glapiński received the worst rating in Europe, the same as that of the central bank governors of Belarus and Ukraine.
The last year was tough for the economy, and central bank governors dealt with a pandemic crisis. The coronavirus has left its mark not only on health but also on public finances. The atypical crisis made standard practices ineffective, which is why central banks had to be inventive.
This year, in turn, is a bounce after the pandemic, albeit at a different pace depending on the country. Along with improving the economic situation, however, new dangers arose related to, among other things, with shortages of raw materials. Coal, gas, oil and building material prices hit record levels and contributed significantly to the rise in inflation.
Bad assessment of the monetary policy of the NBP (National Bank of Poland)
Global Finance's rating covers the period from July 1, 2020, to June 30, 2021. Bankers are rated from A to F, with A being the best and F the worst. Consideration was given to, inter alia, "monetary policy, supervision of banks and the financial system, asset purchase and bond sale programs, accuracy of forecasts, quality of advice, transparency, independence from political influence, and domestic and international reputation."
The President of the National Bank of Poland, Adam Glapiński, received the grade of C. Only the governors of the central banks of Ukraine and Belarus were rated so low in Europe. Adam Glapiński's assessment was influenced mainly by the too lenient monetary policy of the NBP. According to the editors of Global Finance,
Glapiński took a surprisingly calm stance, even though inflation in August stood at 5.4% year on year. According to analysts of the ING bank, it was at the highest level in last 20 years.
The president of the Belarusian central bank, Pavel Kallaur, received a C grade for being too firm and ineffective in counteracting inflation. In 2021, interest rates were raised twice in Belarus, which increased from 7.75% to 9.25%. The increases, however, did not slow down the price growth and, moreover, negatively affected economic growth.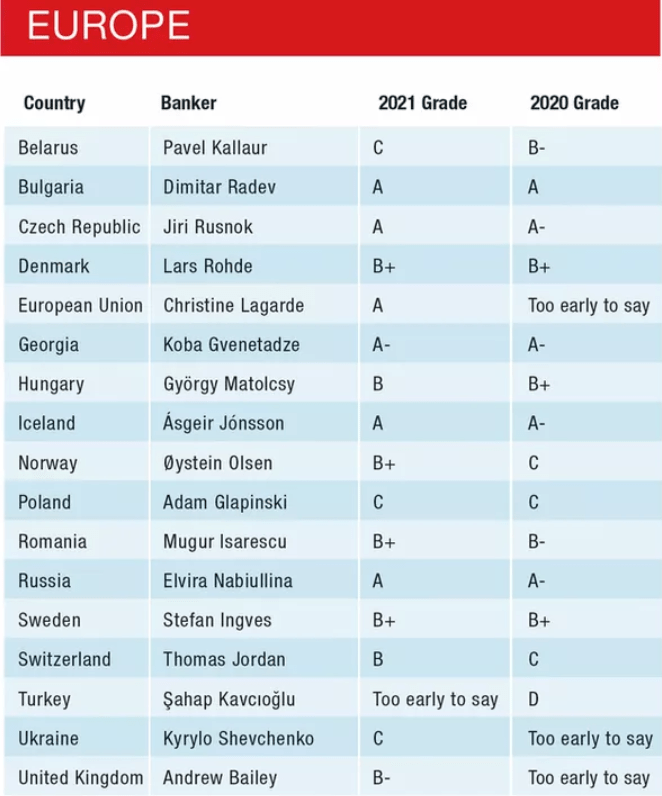 Author: Izabela Kamionka