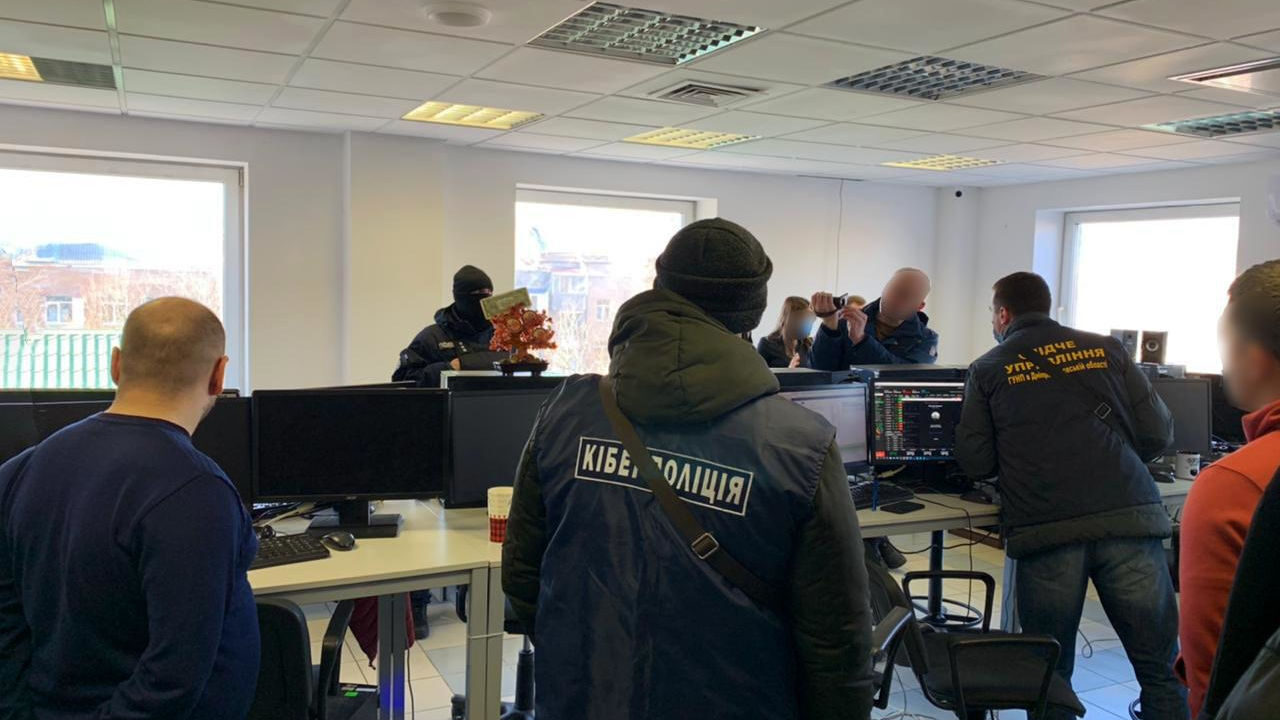 The Ukrainian cyberpolice liquidated the financial pyramid
---
The Ukrainian cyber police announced the liquidation of the financial pyramid operating in the Dnipropetrovsk region. The fraudulent call center deceived over 100 people, promising them profits from playing on the stock market.
Two residents of Dnipropetrovsk, aged 33 and 37, created a website through they offered participation in financial transactions on international stock exchanges. The minimum initial contribution was UAH 10,000, or approximately USD 357.83. With 100 victims, this means that the perpetrators led them to losses of at least UAH 1 million. There is no information according the victims of crime would be residents of other countries.
A specially created call center, equipped with network equipment for making hidden calls, was responsible for contact with investors. The employed operators pretended to be analysts and company's staff, trying to extort more and more money from investors.
Virtual profit
After transferring the first deposit, the client could watch his funds grow thanks to "successful transactions" in his account. However, all data was falsifying by hand and constantly updating by the fraudsters. Investors' money didn't go to the electronic wallets linked to their accounts, but to the pockets of the pyramid's creators.
The deceitful call center, which encouraged increasing the deposit in order to "make more profit", employed up to 15 operators. Contact with them broke off when the client wanted to realize his profits. After some time, his account on the pyramid's website was blocked.
During a call center revision, computers, mobile phones and network equipment were confiscated. The operation was attended by officers of the local cyber police, the district investigation department and special services. The accused will be held responsible for the fraud and face up to 8 years in prison.
Author: Izabela Kamionka