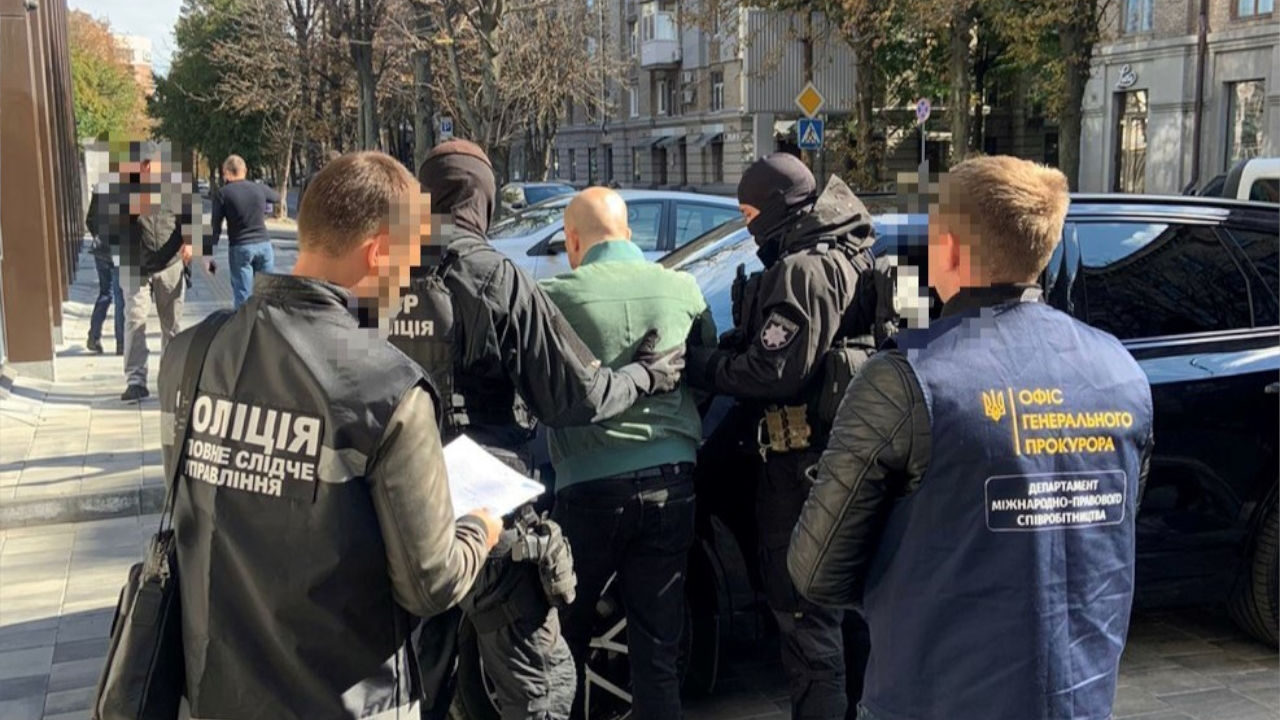 They extorted 9 mln EUR a month. Third arrest over "boiler house network"
---
In the Ukrainian Dnieper, a third person was arrested, a broken criminal group operating fake investment platforms. According to the first reports of detentions last December, the fraudulent network extorted between EUR 8 and 10 million per month.
The criminal group operated in 2017 – 2020. Its operating scheme was based on fake investment platforms and a network of rogue call centres (the so-called boiler houses) operating from Ukraine, Bulgaria and Serbia. Fraudsters targeted European Union residents and called them, promising them high profits from trading Forex, precious metals, cryptocurrencies and stocks. The software imitated making deals and showed customers gigantic returns. False profits could reach up to 100 times the deposit paid. However, the real money went to the fraudsters' accounts and could not be withdrawn. However, before the victims realized it, further funds were extorted from them as part of non-existent taxes, fees, or commissions.
Third detention in the case
The investigation showed that the man arrested yesterday was responsible for boiler houses located in Kyiv, Sofia and Belgrade. Their employees were responsible for direct contact with the victims and extorted money from them. Earlier in March and June this year, two other people from the group's leadership were arrested. They were arrested on bail of UAH 325 million each (over PLN 48 million). The fourth boss of the broken gang, wanted by an international arrest warrant, is still on the loose.
Most of the victims were citizens of Great Britain, Germany, Austria and Switzerland. The Ukrainian services also did not publish the names of the fraudulent brands. The proceedings had an international scope and were conducted under the German Prosecutor General's Office in Bamberg, in cooperation with Eurojust and Europol.
Huge fortune of fraudsters
In the second half of December last year, Ukrainian SBU officers entered the offices and addresses of the group's members. The action was coordinated with the entrance to boiler rooms and apartments in Bulgaria and Serbia. The searches seized $ 1 million in cash, computer equipment, documents, telephones and records of contacts with the victims. In addition, real estate and cars valued at EUR 50 million have been seized. The fraudsters' garages housed luxury car models such as Rolls Royce Phantom, Rolls Royce Wraith, BMW Z8, Lamborghini Aventador SVJ Roadster B, Mercedes-Benz Maybach S560, Land Rover Range Rover, Mercedes-Benz Maybach S500, Audi Q5 and Kia Ceed.
Image source: Ukrainian Prosecutor General's Office
Author: Zac Pittman