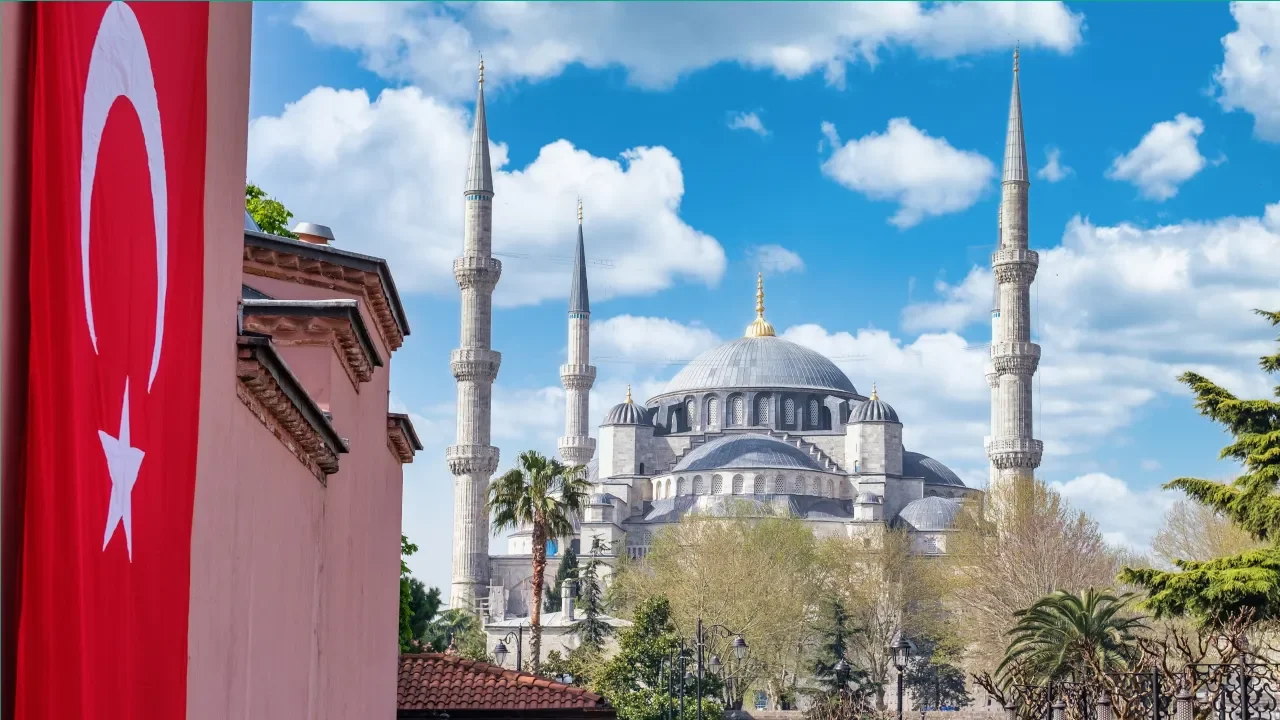 Turkish Lira Hits All-Time Low as Erdogan Wins Re-election
---
The Turkish lira reached a new record low following the re-election of incumbent President Recep Tayyip Erdogan in the 2023 presidential election, marking his extended rule into a third decade. This development raises concerns about the stability of the Turkish economy and the impact on the currency market.
Why It Matters:
Erdogan's re-election allows him to maintain influence over monetary policy, which emphasizes growth and export competition over controlling inflation.
Forecasters predict further depreciation of the Turkish lira, leading to potential economic consequences for the country.
The market is anticipating more conventional policies to stabilize the currency and stimulate economic growth.
New Turkish lira low
Turkish Lira Plunges to Record Low The Turkish lira plummeted to a fresh record low on Monday as Recep Tayyip Erdogan secured his victory in the 2023 presidential election, extending his rule into a third decade. The currency briefly touched 20.0608 against the US dollar, surpassing the previous low observed last week.
Pessimistic Outlook for the Lira Brendan McKenna, the Emerging Markets Economist and FX Strategist at Wells Fargo, expressed a pessimistic outlook for the Turkish lira following Erdogan's re-election. McKenna forecasts that the lira will reach a new record low of 23 against the dollar by the end of the second quarter, potentially hitting 25 next year. Over the past five years, the lira has already lost approximately 77% of its value against the dollar. McKenna expects Turkey to maintain its unorthodox monetary and economic policies.
Concerns over Economic Sustainability Financial experts voice concerns about the sustainability of Turkey's economic situation. Timothy Ash, Senior EM Sovereign Strategist at BlueBay Asset Management, highlights the heavy pressure on the lira due to limited foreign exchange reserves and significantly negative real interest rates.
Limited monetary reserves
Market Reactions and Potential Crisis Istanbul's main index, the Turkey ISE National 100, experienced a gain of approximately 2% during the first hour of trade. However, credit default swaps, which measure the cost of insuring exposure to Turkish debt, spiked. The increase in CDS reflects market participants' belief that the adoption of orthodox policies, promised by the political opposition, is necessary to avert a potential economic crisis.
Bleak Economic Outlook The future appears bleak for Turkey's economy and markets, according to Wells Fargo's Brendan McKenna. However, he suggests that one potential silver lining could be the Turkish central bank's ability to secure currency reserve swap lines with Middle Eastern and Chinese countries. These reserves may offer some support for the lira through central bank foreign exchange interventions.
Author: ForexRev Team