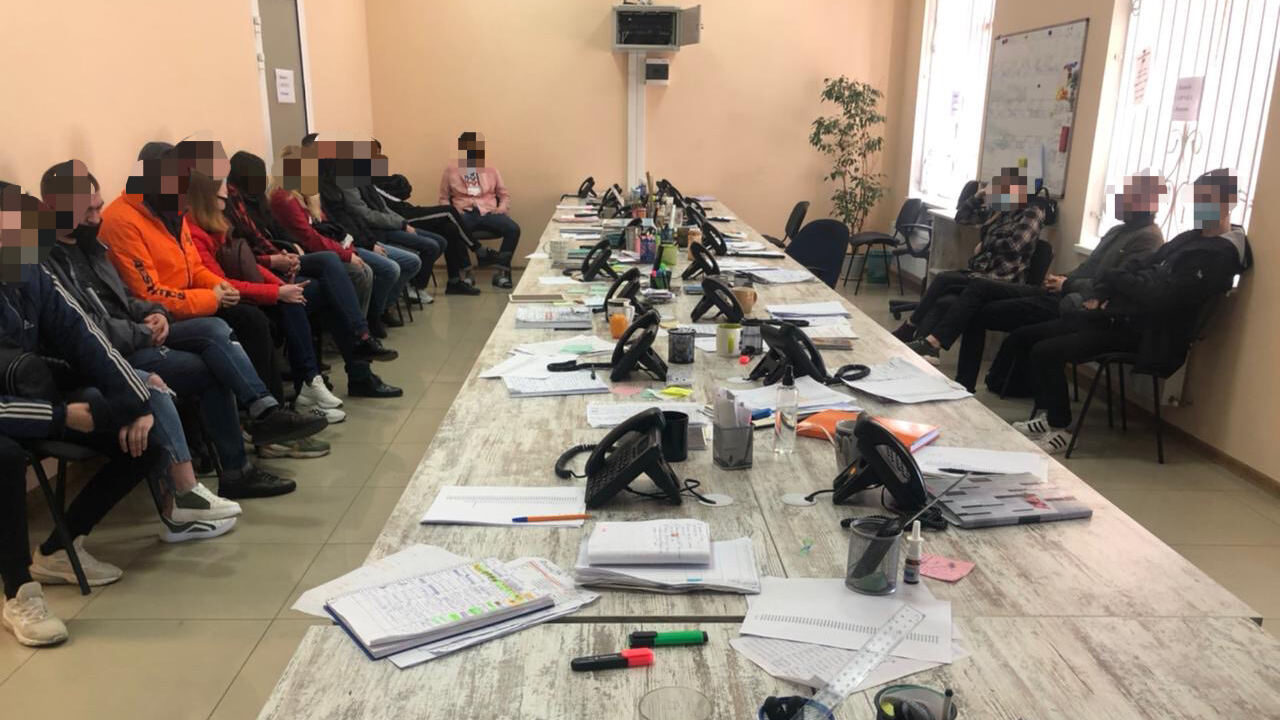 Ukrainian police closed down 3 boiler rooms of fake Forex brokers
---
The Ukrainian police have closed 3 underground call centers, which employed 100 telemarketers, encouraging them to invest on the platforms of fake brokers. The group extorted UAH 7 million per month (approx. $260 thousand). 
The illegal business operated for 6 months, and its founder was a resident of Vinnytsia. Its 3 boiler rooms (dishonest call center selling under pressure) employed nearly 100 people, who for half a year managed to extort around UAH 42 million ($1,5 mln).
Scam operators called the inhabitants of Ukraine and persuaded them to open accounts on fictitious investment platforms. Under the guise of brokerage, they tricked victims into donating funds. They then took them out through a network of affiliated companies and paid them out in cash.
During searches carried out in Vinnytsia Oblast, the Security Service and the General Prosecutor's Office of Ukraine seized over 200 pieces of computer and telecommunications equipment. Documents were found that proved the fraudulent activities.
Investigators are conducting criminal proceedings and looking for everyone involved in the fraud. Ukrainian police gave no information on whether the liquidated boiler rooms also have made calls to residents of other countries.
Another blow to the boiler rooms
Over the past two years, Ukrainian services have shown themselves to be increasingly effective in fighting online crime. The creation of a separate cybercrime unit has played an important role in stopping this kind of illegal activity. Ukrainian cyber policemen last year took part in dismantling 10 international hacker gangs behind the damage, valued at EUR 300 million. In addition, it has resulted in the arrest of 326 online scammers, targeting 26,000 investors. Ukrainian state services returned the injured UAH 190 million (USD 1,5 million).
This year, officials from various Ukrainian services closed a number of rogue call centers that served fake brokers. Among others, Ukrainian Security Service and the General Prosecutor's Office liquidated the boiler rooms in Czernichów, the facilities of a fictitious investment platform from Kyiv, and a network of telephone exchanges extorting funds from residents of the former Soviet Union.
Author: Izabela Kamionka