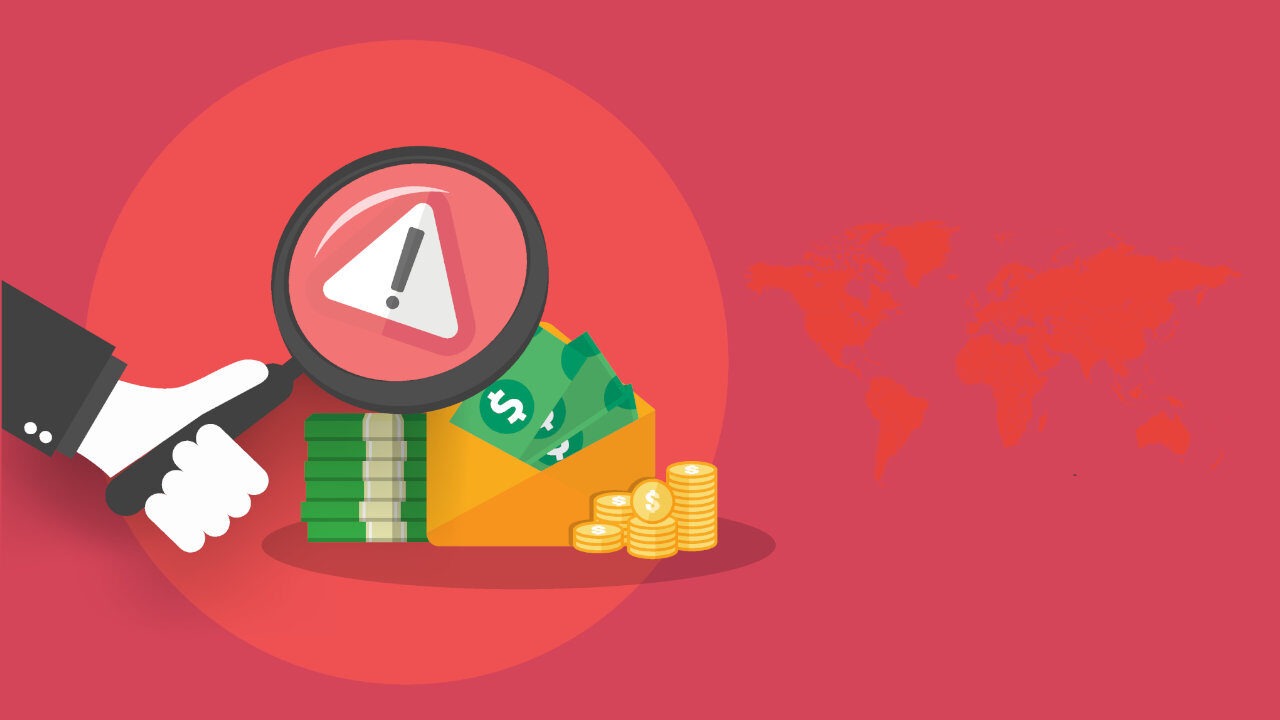 Warnings: Shift Holdings, Nava Gates, TopTrade Group…
---

2 entities blacklisted by the FMA
Widdershins Group LTD appeared on the FMA list of warnings, which has so far appeared 15 times in the alerts of European regulators. The company offers its services through multiple platforms. The platform, which was published today in a warning from the Austrian FMA – Top Trade Group, previously appeared on the British FCA blacklist.
FMA warns against:
Euakiten
WEBSITE: www.euaktien.de
TopTrade Group
WEBSITE: www.toptrade.group
COMPANY: Widdershins Group Limited
Check out the previous FCA warning for this platform issued in October 2021
Check out 15 previous warnings about Widdershins Group LTD.
---

10 pseudo-investment platforms on the FCA's warning list
FCA warns against:
MyTrade FX
WEBSITE: www.mytradefx.biz
TELEGRAM: MyTradeFx_group
RoiCrypto
WEBSITE: www.roicrypto.icu
Forex24 Market
WEBSITE: www.forex24market.com
COMPANY: Forex24 Market Limited
Top Expert Crypto Market
WEBSITE: www.topexpertcryptomarket.com
Fx Fast Growing Capital
WEBSITE: www.fxfcapita.online
FXmarket Ltd
WEBSITE: www.fxmarket.ltd
COMPANY: FXmarket Limited
Twix Marshals
WEBSITE: www.twixmarshalsfx.com
FxBitMarketOption
WEBSITE: www.fxbitmarketoption.com
COMPANY: Fxbitmarketoption Limited
Berekley-Fisher / Berekley Fisher Associates
WEBSITE: www.berekley-fisher.com
IGMC (clone)
WEBSITE: www.igmc.uk
A dishonest broker pretends to be another, properly registered company and uses its data to gain the trust of a potential investor.
Company's data that the "igmc.uk" fake-broker uses:
Company's name: IGMC Limited
Reference number: 945348
---

Polish regulator (KNF) warns against 3 platforms which offer investments products without having a required licence
KNF warns against the investment platform navagates.org. Previously, there were two warnings about the navagates.com website, published by the FSMA and the FCA.
The Polish Financial Supervision Authority also placed the pseudo-broker "Shift Holdings" on the list of warnings. Many people who have lost their savings due to unfair practices of this broker come to our editorial office. In January 2021, we issued a warning to our readers regarding this platform. The KNF is the first European regulator to include shift-holdings.com on the list of warnings, unfortunately, at that time many people fell victim to Shift Holdings scammers.
KNF warns against:
Nava Gates
WEBSITE: www.navagates.org
COMPANY: Share Oracle Limited
Check out the 2 previous warnings about this platform, published by FSMA and FCA.
WEBSITE: www.shift-holdings.com
Shift Holdings is a company claiming to be a licensed Forex/CFD broker. In his e-mails, he informs customers that he has a CySEC license. Nevertheless, there is no such entity in the CySEC database.
According to reports from our readers, this company uses intrusive telemarketing and misleading advertising messages, characteristic of SCAMs from the FX market. We advise against establishing cooperation with this company.
If you have traded on this platform or have experience with the Shift Holdings broker, share your opinion in the comment on broker's profile.
Check out the previous warning about this platform, published by the ForexRev editorial team in January 2021.
Infinity4X
WEBSITE: www.infinity4x.com
Check out the previous warning about this platform, published by the AMF in January 2022.
Author: Izabela Kamionka