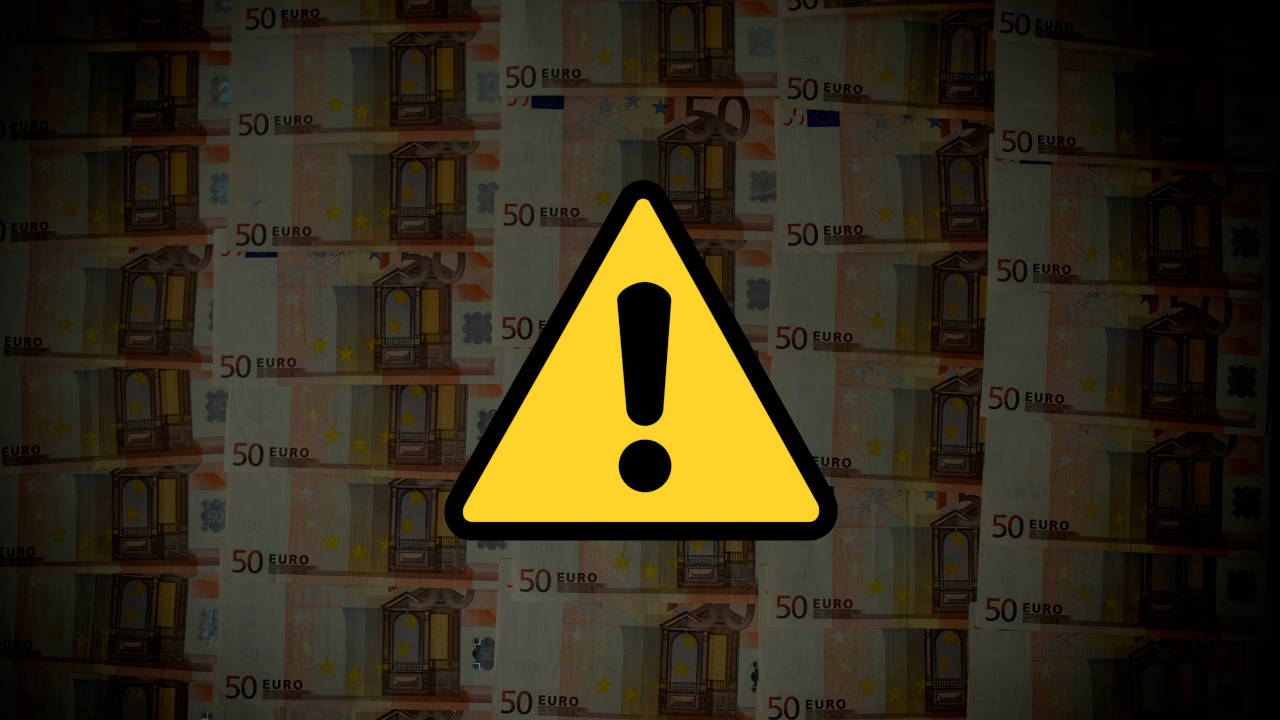 Warnings (15.06): RevoTrade, Tradobit, Antares…
---
All Financial Trading – www.allfinancialtrading.com
JMGTradingMarkets – www.jmgtradingmarkets.com
EUFM / European Financial Market – www.eufm.eu
Eu-Trade4u – www.eu-trade4u.com
Antares – www.antares.trade
Aca-asset / AcadianAmLtd – www.aca-asset.com
Tradobit – www.tradobit.com
RevoTrade – www.revotrade.com
GB Trade FX – www.gbtradefx.co.uk / www.gbtradefx.com
Cryptexo – www.cryptexoinvestment.com
Department of Securities – www.departmentofsecurities.us
Investment and Securities Recovery Council – www.isrcgov.org
National Financial and Economic Compliance Center – www.nfecc.org
Securities and Investments Protection Committee – www.sipcomitee.com
Securities Fraud Protection Authority – www.sfpagov.org
---

5 warnings from CNMV
The Spanish Financial Supervisory Authority (CNMV) has blacklisted 5 entities providing investment services without the required license.
CNMV warns against:
All Financial Trading
WEBSITE: www.allfinancialtrading.com
COMPANY: UAB BENSELA
JMGTradingMarkets
WEBSITE: www.jmgtradingmarkets.com
COMPANY: PREITZ CAPITAL INVESTMENT, SL
EUFM European Financial Market
WEBSITE: www.eufm.eu
COMPANY: EUFM Limited
Eu-Trade4u
WEBSITE: www.eu-trade4u.com
COMPANY: EU Trade Limited
Antares
WEBSITE: www.antares.trade
COMPANY: Antares Limited / NZ Shell Catalysts & Technologies Limited
Check out the previous FSMA's warning about this platform
---

5 entities in CONSOB's blacklist
The Italian Agency of the Ministry of Economy and Finance blocks 5 websites of dishonest brokers.
CONSOB warns against:
Kiplar
WEBSITE: www.kiplar.com
COMPANY: Kiplar Limited
Aca-asset / AcadianAmLtd
WEBSITE: www.aca-asset.com
COMPANY: Aca-asset Limited
TRADOBIT
WEBSITE: www.tradobit.com
COMPANY: UniCap Trade Limited
Check the previous CNMV'S warning for this platform
RevoTrade
WEBSITE: www.revotrade.com
COMPANY: Revotrade Limited
Check the previous CNMV's warning for this platform
GB Trade FX
WEBSITE: www.gbtradefx.co.uk / www.gbtradefx.com
Check the previous CONSOB's warning for this platform
---

FINMA warns against Cryptexo
The Swiss financial market regulator FINMA warns investors against working with the cryptexoinvestment.com platform. The entity does not have a license to provide investment services. Depositing funds to the Cryptexo broker platform may result in their loss.
Cryptexo
WEBSITE: www.cryptexoinvestment.com
---

SEC blacklisted entities are impersonating financial regulators
Recently, SCAMs defraud investors using fake licenses to mislead the "inquisitive" client and make him believe that the platform on which he wants to deposit his funds is licensed and subject to all regulations. Fraudsters take it a step further, not only by using a crafted document intended to constitute a license issued by a regulator but creating entire portals that pretend to be real regulators.
The US SEC has decided to warn the public against several sites that pretend to be regulators.
Department of Securities
WEBSITE: www.departmentofsecurities.us
ADDRESS: 4100 State Rte 237, Arlington, VA 22203
TELEPHONE: 1-888-831-0704
EMAIL: [email protected]
Investment and Securities Recovery Council
WEBSITE: www.isrcgov.org
ADDRESS: 26 Federal Building Plaza, 28th Floor, New York, NY 10278
TELEPHONE: 1-212-213-3119
EMAIL: [email protected]
National Financial and Economic Compliance Center
WEBSITE: www.nfecc.org
ADDRESS: 82 E Santa Clara Street, 2nd Floor, San Jose, CA 95113
TELEPHONE: 1-669-212-9078
EMAIL: [email protected]
Securities and Investments Protection Committee
WEBSITE: www.sipcomitee.com
ADDRESS: 275 Seventh Avenue, 12th Floor, New York, NY 10001
TELEPHONE: 1-917-284-9396
Securities Fraud Protection Authority
WEBSITE: www.sfpagov.org
ADDRESS: 85 Broad Street, New York, NY 10004
TELEPHONE: 1-718-530-1773
EMAIL: [email protected]
Author: Izabela Kamionka