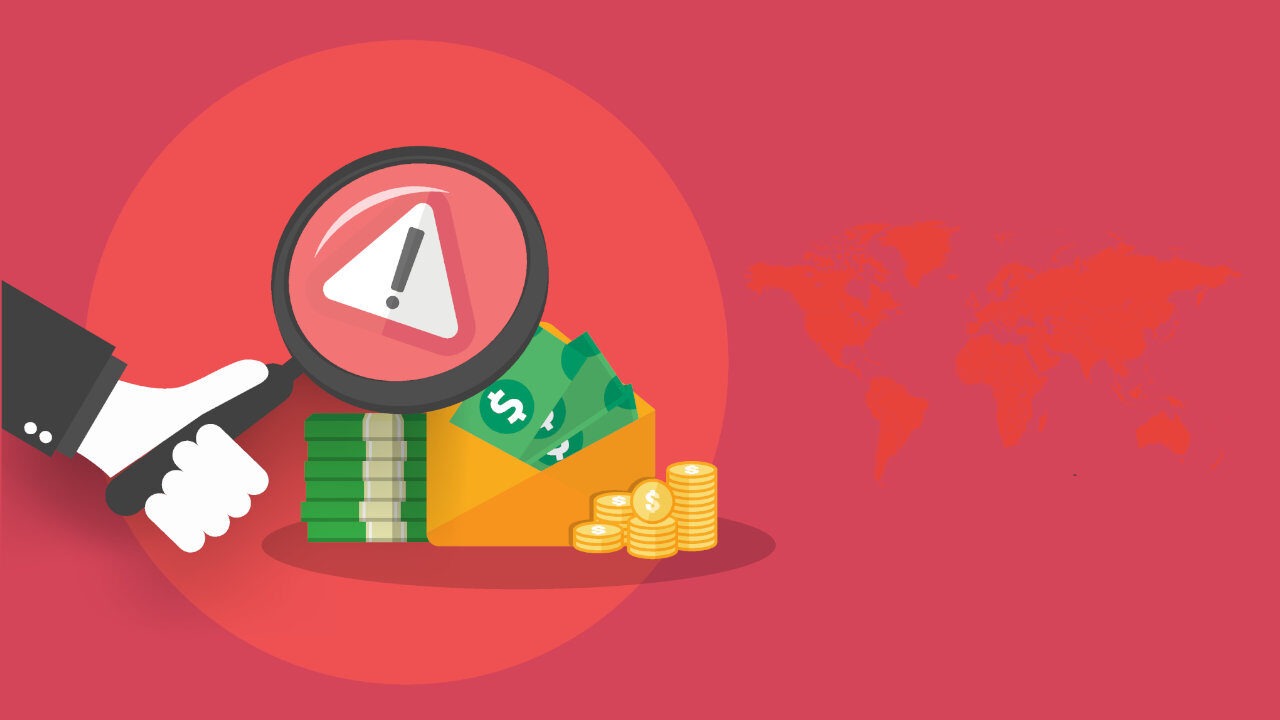 30 dishonest brokers on the European regulators' warning lists
---

20 entities blacklisted by the FCA
FCA warns against:
Webster Options
WEBSITE: www.websteroptions.com
Tophood Fx Trade 247
WEBSITE: www.tophoodfxtrade-247.com
E Trades Option
WEBSITE: www.etradesoption.com
Exorfxstrade
WEBSITE: www.exorfxstrade.com
Profit Miners Info
WEBSITE: www.profit-miners.info
Extreme Access
WEBSITE: www.extreme-access.ltd
Stakes Holdings
WEBSITE: www.stakesholdings.net
Fx-Capital / FURUREVIEW Express
WEBSITE: www.fx-capital.co.uk
Skyler Fin Bank
WEBSITE: www.skylerfinbank.com
Uni-co
WEBSITE: www.uni-co.org
Check the 3 previous warnings about this platform published by KNF, ForexRev and FMA.
Jeśli masz doświadczenie z tym brokerem, podziel się opinią w komentarzu na jego profilu.
Recovery Global
WEBSITE: www.recovery-global.com
Upgraded Trade Fx
WEBSITE: www.upgradedtradefx.com
Expert Crypto Miners
WEBSITE: www.expertcrypto-miners.com
Egow Investments
WEBSITE: www.egow.io
Trade Glob Fx
WEBSITE: www.tradeglobfx.com
Keystone Crypto
WEBSITE: www.keystonecrypto.com
Bit Tradex
WEBSITE: www.bit-tradex.org
Nexpoint Global
WEBSITE: www.nexpoint-global.com
Nex Global
WEBSITE: www.nexglobal-cop.com
JEK Trade
WEBSITE: www.jektrade.com
---

The Portuguese financial market regulator warns against the Quotex broker
CMVM warns against:
Quotex
WEBSITE: www.quotex.com / quotex-trade.io / qxbroker.com / quotex.io / quotexcorretora.com / partner.qxbroker.com
COMPANY: Maxbit LLC / Awesomo Limited
Please check the previous 2 warnings for this platform published by CONSOB and CNMV.
---

FINMA warns against 2 dishonest brokers
FINMA warns against:
AI Profit (clone)
WEBSITE: www.ai-profit.com
The dishonest broker pretends to be another, properly registered company and uses its data to gain the trust of a potential investor.
Company data that the "ai-profit.com" fake-broker uses:
Company name: Artificial Intelligence Suisse SA
Reference number: CHE-441.395-086
Gibbt / Geneva Investment Bank & Blockchain Trust / Geneva IB&BT
WEBSITE: www.gibbt.com
---

6 dishonest brokers in the FMA's blacklist
FMA warns against:
Rkase
WEBSITE: www.rkase.com
COMPANY: Ritzco Markets Limited
Tera Trade
WEBSITE: www.teratrade.co
Trillant
WEBSITE: www.trillant.com
COMPANY: EUPAC Digital Services Limited
Crypto Active Trading
WEBSITE: www.cryptoactivetrading.net
Delta Investment
WEBSITE: www.deltainvestment.at
Keystone International Markets / KSI Markets
WEBSITE: www.ksi-markets.com
COMPANY: Keystone International Markets Limited
---

"rxkcapital.com" platform blacklisted by the BaFin
BaFin warns against:
RXK Capital
WEBSITE: www.rxkcapital.com
COMPANY: RXK Management Limited
---
Jeśli padłeś ofiarą oszustwa Forex a Twój broker nie znajduje się jeszcze na naszej liście ostrzeżeń, wyślij nam zgłoszenie na [email protected]
Author: Izabela Kamionka