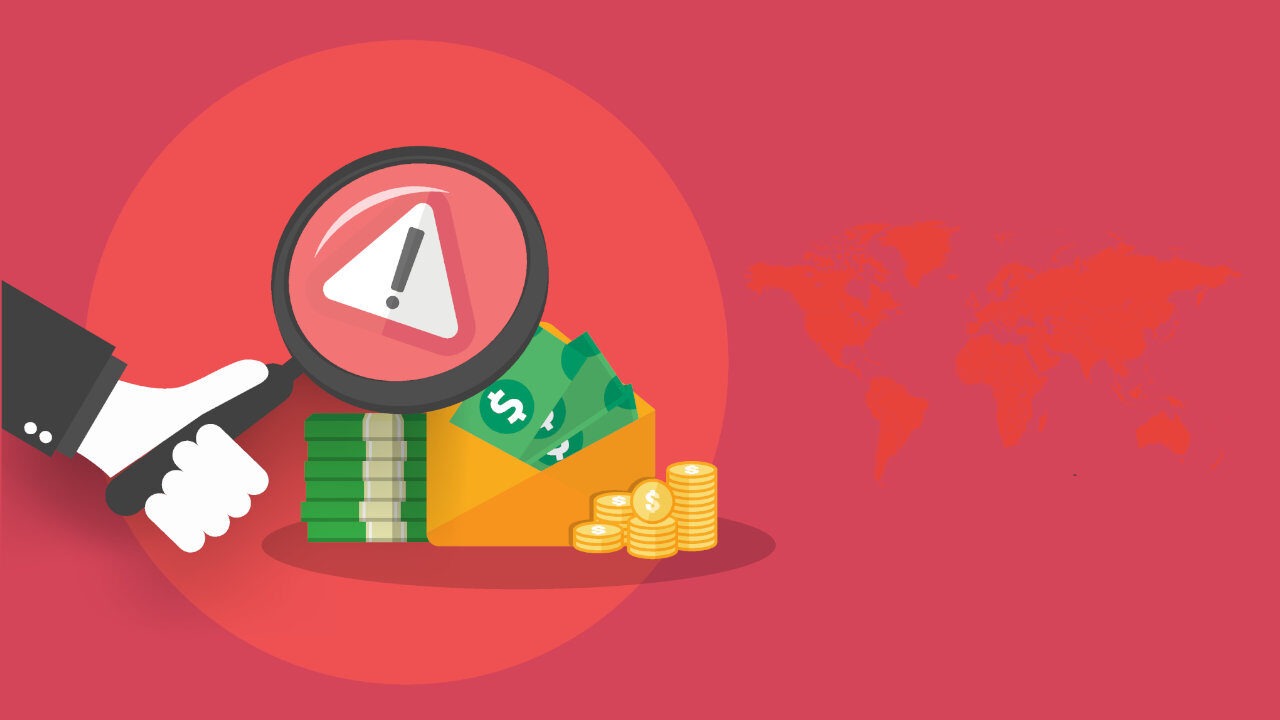 The "tradon.io" platform in CMVM's blacklist [30 new warnings]
---

The "Stocklinity.com" platform blacklisted by the KNF
KNF warns against:
Stocklinity
WEBSITE: www.stocklinity.com
COMPANY: Oliver Harbour LLC
---

BCSC warns against 3 unlicensed investment platforms
BCSC warns against:
Global Crypto Trader
WEBSITE: www.globalcryptotraders.com
TudoFX
WEBSITE: www.tudofx.com
Check out the previous warning issued by the FCA in February 2022.
Word Wide Brokers / WWBrokers
WEBSITE: www.ww-brokers.com
---

Tha "Tradon.io" platform in  the CMVM's warning list
CMVM warns against:
Tradon
WEBSITE: www.tradon.io
COMPANY: Ingenue Consulting LLC
Check out 2 previous warnings issued by CONSOB and CNMV.
---

4 new warnings issued by the FINMA
FINMA warns against:
Everrise Brokers
WEBSITE: www.everrisebrokers.com
Crypto Kasse
WEBSITE: www.cryptokasse.co
COMPANY: Cryptokasse-Finanzportal GmbH
KingzCrypto
WEBSITE: www.kingzcrypto.com
Olympus4X
WEBSITE: www.olympus4x.com
---

11 fake investment platforms in the FSMA's blacklist
FSMA warns against:
BiTraderPro
WEBSITE: www.bitraderpro.com
Trading Central
WEBSITE: www.tradingcentrals.com
Bitalpha AI
WEBSITE: www.bitalpha-ai.io / www.bitalpha-ai.nl / www.bitalpha-ai.org
Bitopps
WEBSITE: www.bitopps.com
Bullden
WEBSITE: www.bullden.io
Capital Forex Live
WEBSITE: www.capitalforex.live
COMPANY: Capital Forex Live Limited
Capital One Markets
WEBSITE: www.capitalonemarkets.com
Capitals Trade Fx
WEBSITE: www.capitalstradefx.com
Cedar Signals
WEBSITE: www.cedarsignals.live
Crypto1Capital
WEBSITE: www.crypto1capital-trade.com / www.crypto1capital.com
---

2 warnings from the Austrian FMA
FMA warns against:
Cortana World
WEBSITE: www.cortanaworld.com / www.cortana-world.com
Aktien AG / Aktienag
WEBSITE: www.aktien.ag
COMPANY: Aktien C Limited
---

CySEC blacklisted 5 scams
CySEC warns against:
Cidma Corp
WEBSITE: www.cidmacorp.com
Radix Option Fx
WEBSITE: www.radixoptionfx.live
Broker Credit Service LTD
WEBSITE: www.brokercreditserviceltd.net
HYCM Bot
WEBSITE: www.hycmbot.com
Stock Valo
WEBSITE: www.stockvalo.com
---

BaFin in the warning posted 2 platforms that should be avoided due to the lack of a license
BaFin warns against:
Hox Global / Hoxton
WEBSITE: www.hoxglobal.com
COMPANY: Trading Global (Hoxton) Limited
The provider claims to have branches in Switzerland, Cyprus, Australia and Great Britain. Moreover, it claims to be registered with the Cyprus Securities and Exchange Commission; however, it is not possible to verify this registration.
GTS Financial
WEBSITE: www.gtsfinancial.net
COMPANY: GTS Financial LLC
The company claims on its website that it is regulated by the U.S. Securities and Exchange Commission, but this cannot be verified.
---

"Forextro" broker in FCA's blacklist
FCA warns against:
Forextro
WEBSITE: www.forextros.com
---

SFC warns against the "Waton Broker" platform
SFC warns against:
Waton Broker
WEBSITE: www.huatongzq.com / www.hhtzq.com
Author: Izabela Kamionka