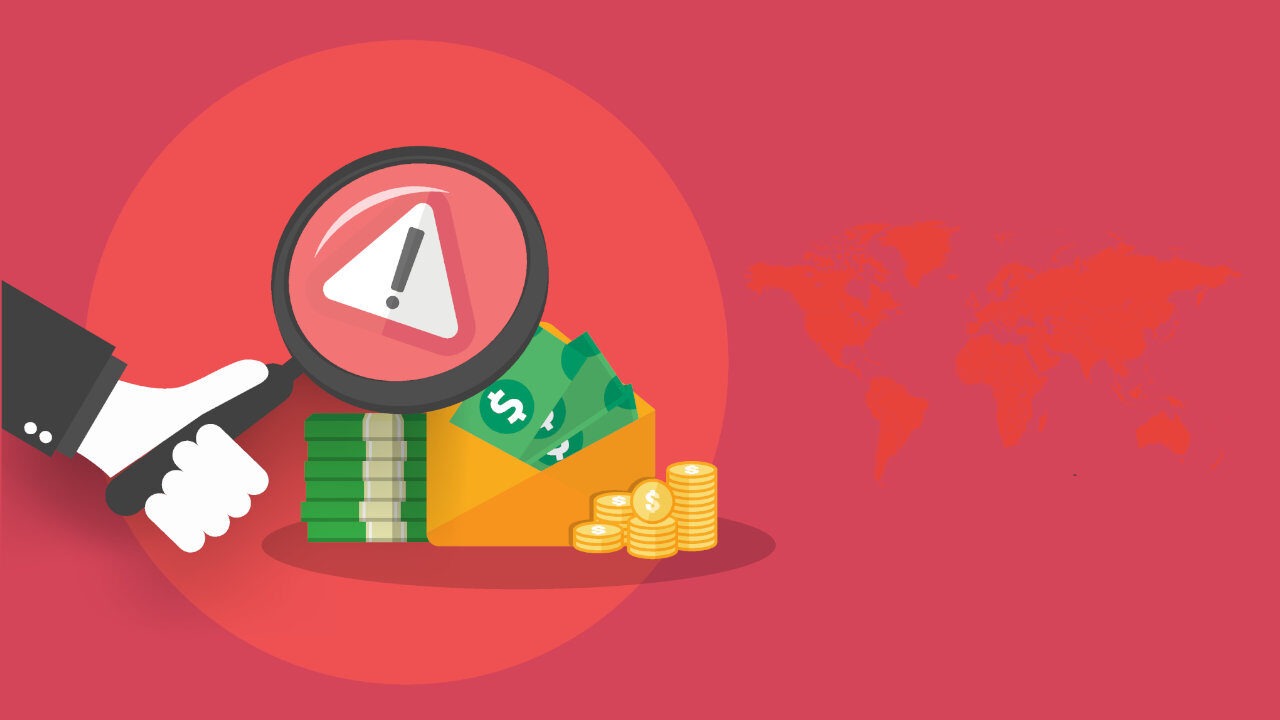 Warnings: SwissMarketsFx, OnyxProfit, Status Markets…
---

8 entities blacklisted by FSMA
The Sagatrade.io platform appeared on the list of warnings. The broker was previously placed on the warning lists of the British FCA and the Italian CONSOB. In Italy, access to the website was blocked due to the violation of the law in offering investment intermediation services.
The SwissMarketFX platform appeared among the warnings of the Belgian regulator. This is the first official warning against this broker. Earlier, the website swissmarketfx.com was blacklisted by ForexRev.
FSMA warns against:
Sagatrade
WEBSITE: www.sagatrade.io
Check out the 2 previous warnings about this platform issued by FCA and CONSOB.
Selfkings
WEBSITE: www.sellfkings.com
Status Markets
WEBSITE: www.statusmarkets.com / www.status-mark.com
Check out the 2 previous warnings against this platform.
Sterlingspecialist
WEBSITE: www.sterlingspecialist.com
SwissMarketFx / SwissMarketsFx
WEBSITE: www.swissmarketfx.com
Check out the previous warning about this platform posted by ForexRev.
The Investment Center
WEBSITE: www.investmentcenter.co.uk / www.investmentcenter.com
TradingFX Global
WEBSITE: www.tradingfxglobal.com
Vnsmart
WEBSITE: www.vnsmart.com
---

FCA posted 22 warnings against dishonest brokers
FCA warns against:
FXRealWorld
WEBSITE: www.fxrealworld.com
IQTRADESCRYPTO
WEBSITE: www.iqtradescrypto.com
FxCoinsOption Digital
WEBSITE: www.fxcoinsoption.digital
COMPANY: FxCoins-option Inc
FxStockOptionTrade
WEBSITE: www.fxstockoptiontrade.com
FaireForex
WEBSITE: www.faireforex.com
OnyxProfit
WEBSITE: www.onyxprofit.pro
COMPANY: Donnybrook Consulting Limited
The dishonest broker uses the data of another, properly registered company in order to gain the trust of a potential investor.
Company's data that the "onyxprofit.pro" fake-broker uses:
Company's name: Onyx Brokers Limited
Reference number: 606983
Proprietary domain: www.churchsideinsurance.co.uk
FCA declares that the fraudulent broker Onyxprofit.pro has no connection with a properly registered and licensed company Onyx Brokers LTD. The unauthorized website onyxprofit.pro is subject to alerts issued by the foreign financial regulators CONSOB (Italy), CMNV (Spain) and CMVM (Portugal).
Check out the 3 previous warnings about the OnyxProfit platform.
Check out the 17 previous warnings about Donnybrook Consulting LTD.
TudoFX
WEBSITE: www.tudofx.com
Fxcapital mining profits
WEBSITE: www.fxcapitalminingprofits.com
CryptoCurrency-Trade / Cryptocurrency Trade Pro
WEBSITE: www.cryptocurrency-trade.pro
TRUVA FX
WEBSITE: www.truvafx.com
Coin Gate Forex Trade
WEBSITE: www.coingateforextrade.com
EliteFxSignals
WEBSITE: www.elitefxsignals.club
COMPANY: EliteFXSignals, LLC
Deficrypto-Profits
WEBSITE: www.deficrypto-profits.com
TRUST FX TRADING
WEBSITE: www.trustfxtrading.com
Chase Capital Online
WEBSITE: www.chasecapitalonline.com
SanderFx
WEBSITE: www.sanderfx.com
PINGOCRYPTOS
WEBSITE: www.pingocryptos.com
Sureexpressfx247
WEBSITE: www.sureexpressfx247.com
OCTA investment
WEBSITE: www.octainvestment.com / www.octafxinvestment.com
ALT PRIME FX
WEBSITE: www.altprimefx.com
CRYPTO COIN TRADER
WEBSITE: www.cryptocointraderr.com
FocusFx
WEBSITE: www.focusfx.net
Author: Izabela Kamionka