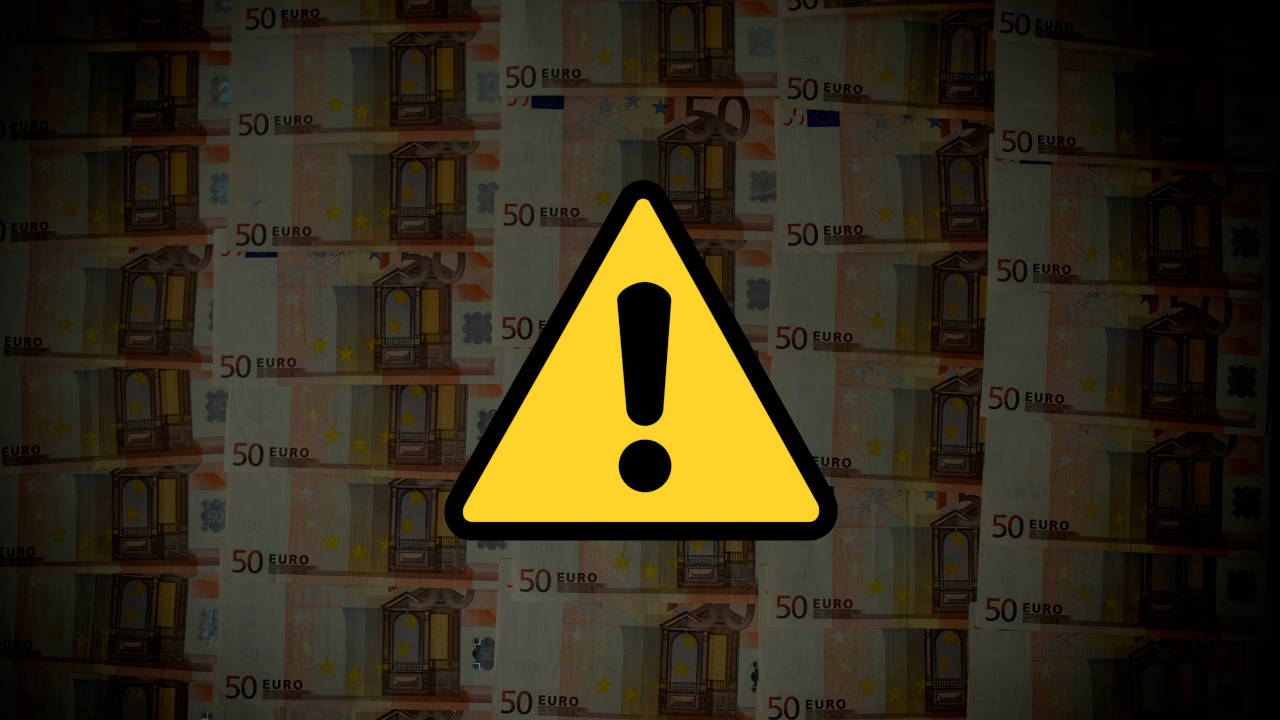 Warnings: TRS Markets, CleverTrade, ABSystem…
---

29 entities in CNMV's blacklist
Among the warnings of the Spanish Stock Exchange Commission (CNMV), there was the clever-trade.com platform, against which we warned our readers in December 2020. CNMV also advises against investing in the ABS System platform (absystem.pro), supervised by a company almost famous for creating similar scams: Donnybrook Consulting Limited. The company has appeared on the warning lists of European regulators ten times.
CNMV warns against:
ExcellentFxTrading
WEBSITE: www.excellentfxtrading.com
COMPANY: ExcellentFxTrading Limited
FalconOption
WEBSITE: www.falconoption.com
COMPANY: FalconOption Limited
FinancialTrustCoin / FreedomFinancialTrustCoin
WEBSITE: www.financialtrustcoin.com / www.freedomfinancialtrustcoin.com
COMPANY: Financial Trust Coin Limited
FxGlobalStockMarket
WEBSITE: fxglobalstockmarket.com
COMPANY: Fxglobalstockmarket Limited
FXTM Coins Trading
WEBSITE: www.fxtmcoinstrading.com
COMPANY: Fxtmcoinstrading Limited
High Trading FX
WEBSITE: www.hightradingsfx.com
COMPANY: Hightradingfx Limited
Mandex-FoxMiners
WEBSITE: www.mandex-foxminers.com
COMPANY: Mandex-foxminers Limited
RingMinersFx
WEBSITE: www.ringminersfx.com
COMPANY: RingMinersFx Limited
SatoshiMiningStream
WEBSITE: www.satoshiminingstream.com 
COMPANY: Satoshiminingstream Limited
SafeCryptoTrade
WEBSITE: www.safecryptotrade.com
COMPANY: Safecryptotrade Limited
TradeBitEdge
WEBSITE: www.tradebitedge.com
COMPANY: TradeBitEdge Limited
Tradecity24fx
WEBSITE: www.tradecity24fx.com
COMPANY: Tradecity24fx Limited
Tradecoinsfx
WEBSITE: www.tradecoinsfx.com
COMPANY: Tradecoinsfx Limited
Universal-Foxminer Online
WEBSITE: www.universal-foxmineronline.com
COMPANY: Universal-Foxminer Limited
WealthTrade247
WEBSITE: www.wealthtrade247.com
COMPANY: Wealthtrade247 Limited
HuitongCaifu
WEBSITE: www.huitongcaifu.net
22-Trading
WEBSITE: www.22-trading.com
Digital Gold
WEBSITE: wap.dgusdt.xyz / wap.dggdusdt.com
FTSEFX
WEBSITE: www.ftsefx.net
CLEVER TRADE
WEBSITE: www.clever-trade.com
COMPANY: Berlly World Limited
Check out the previous warning about this platform posted by ForexRev.
Ozon F Corporation / OZONFCORPORATE / OZON FINANCE
WEBSITE: www.ozonfcorporation.bond
Neo Omatic
WEBSITE: www.neoomatic.com / neoomatic.co
Check out the previous warning for this platform, issued by CONSOB.
ABSystem
WEBSITE: www.absystem.pro
COMPANY: Donnybrook Consulting Limited
Check out the previous warnings about Donnybrook Consulting Limited company, posted by ForexRev.
To view the remaining 10 warnings related to Donnybrook Consulting LTD company, please use our search engine.
GroupBTC
WEBSITE: www.groupbtc.com
BitcoinEX
WEBSITE: www.bitcoinexos.vip
CONSULTORIA FINANCIERA MODERNA
WEBSITE: www.consultoriafinancieramoderna.es
DonauCapital (clone)
WEBSITE: www.donaucapital.es
The above-listed entity is impersonating a genuine entity having a similar name.The impersonator has no connection with, and is not to be confused with, the genuine entity.
Company's data that the "donaucapital.es" fake-broker uses:
Company's name: DONAUCAPITAL WERTPAPIER GMBH
Reference number: 4156
Proprietary domain: www.donaucapital.de
ElComercio24
WEBSITE: www.elcomercio24.com
COMPANY: 8 Dots Limited
Legal FCA
WEBSITE: www.legalfca.com
Check out the previous warning for this platform, issued by FCA.
---

KNF warns against TRS Markets
The Polish Financial Supervision Authority (KNF) has updated the list of warnings by placing the trsmarkets.com platform on it. The warning against this platform was published over a year earlier on our website – in October 2020. The broker claims that the company's headquarters is located in the capital of Great Britain and that it has a license there, allowing it to offer investment intermediation services. The number provided by the fraudsters is not on the FCA register and is certainly not a license number issued by any European licensor.
TRS Markets directs its offer to investors interested in trading in the Forex and Crypto markets. Many people injured by this broker have come to our editorial office. If you have experience or heard about this platform, please leave your opinion on the broker's profile.
KNF warns against:
TRS Markets
WEBSITE: trsmarkets.com
COMPANY: TRS Markets Limited
Check out the previous warning about this platform posted by ForexRev.
Author: Izabela Kamionka