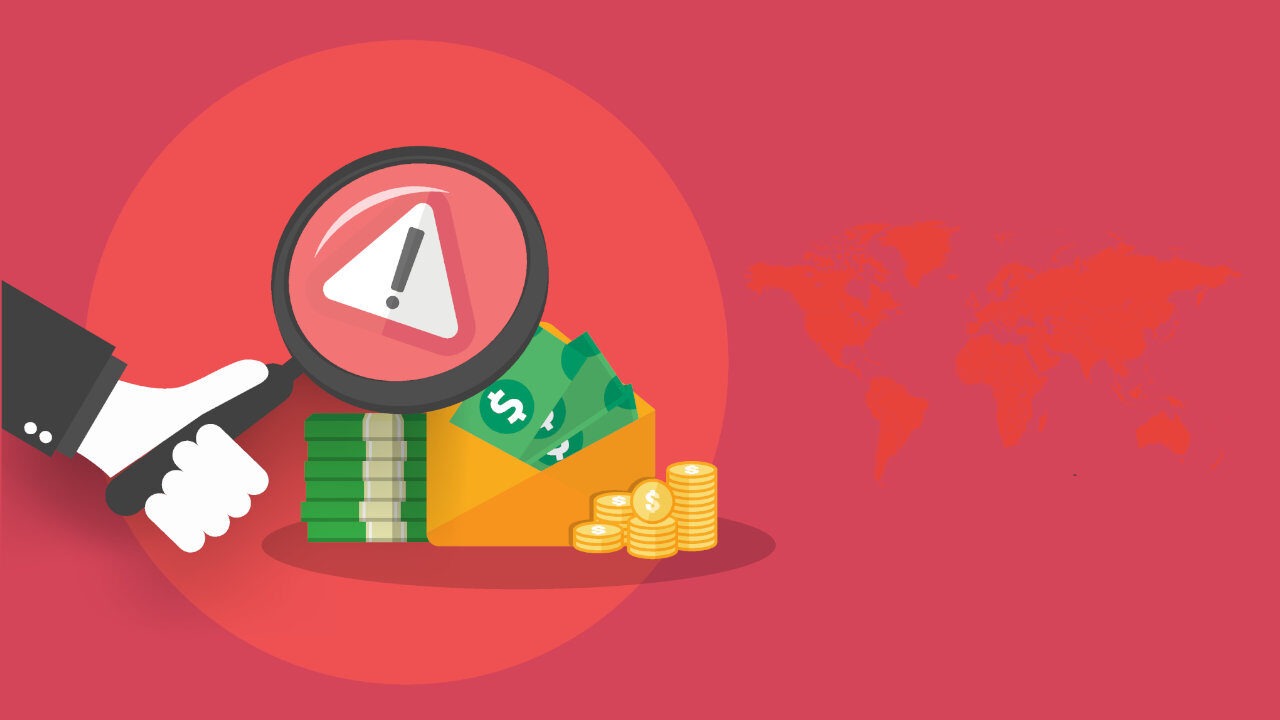 Warnings: FinCloud, CryptoBull, NexFX…
---

"Active Brokerage" and "FinCloud" platforms blacklisted by the FMA
FMA warns against:
Active Brokerage
WEBSITE: www.active-brokerage.com
FinCloud
WEBSITE: www.fincloud.capital
COMPANY: Surreptitious Group LLC
Check out the 4 previous warnings about this platform issued by CONSOB, ForexRev and CNMV.
---
Tradesafecryptofx.com in BaFin's blacklist
The German Federal Financial Services Authority (BaFin) has issued an alert regarding the "Trade Safe CryptoFX" platform. In many places on the website of the pseudo-broker, there is information that it has a license issued by BaFin authorizing it to offer investment brokerage products. The German regulator denies this information. The broker falsely claims that the company responsible for this platform is "NSFX Limited", which has an authorisation issued by the Maltese regulator, the domain registered for NSFX LTD, through which it can offer investment products is nsbroker.com. The pseudo-broker "Trade Safe CryptoFX" uses the data of a properly registered and licensed company to build trust in a potential investor.
On tradesafecryptofx.com, the website operator primarily refers to himself by the name "Trade Safe CryptoFX". However, it also uses the names P24O Limited and Prime24 Option in several locations.
Both P24O LTD and the name "Prime24 Option" appeared several times on the warning lists of European regulators.
P24O LTD – check out the 2 previous MFSAs' warnings about this company.
Check out the warning about the Prime24 Options pseudo-broker, published by MFSA.
BaFin warns against:
Trade Safe CryptoFX
WEBSITE: www.tradesafecryptofx.com
---

3 warnings were issued by the FINMA
FINMA warns against:
Bitcoin Convert
WEBSITE: www.bitcoin-convert.com
Pricon
WEBSITE: www.pricon.ag
COMPANY: Pricon Privat-Consult AG
Stockskey
WEBSITE: www.stockskey.com
---

CONSOB blocks access to 5 websites in Italy
CONSOB warns against:
Fusion Fx
WEBSITE: www.fusionfx24.com
Crypto Pro Expert
WEBSITE: www.cryptoproexpert.com
COMPANY: Cryptopay Limited
Check out the previous Cryptopay LTD warning posted by CONSOB.
NexFX
WEBSITE: www.newfx.trading (poprzednia domena: newfx.co)
COMPANY: Big Horizons Limited / New Forex Limited / NewFX Limited
Check out the previous warning about this platform from CONSOB and CNMV.
Octa-marketd
WEBSITE: www.octa-marketd.com
Sierra Invest / Battle Trade
WEBSITE: www.sierrainvest.io / www.battletrade.pro
---

6 entities blacklisted by the CNMV
CNMV warns against:
StoxDC
WEBSITE: www.stoxdc.com
COMPANY: Heimdall Developments Limited
Impressive Area
WEBSITE: www.impressivearea.com
Check out the 2 previous warnings about this platform, published by FSMA and AMF.
Otto Fx Trading
WEBSITE: www.ottofxtrading.com
COMPANY: Otto Global Forex Limited
Check out the previous FCA's warning for this platform.
Trust Investing
WEBSITE: www.trustinvesting.github.io
Check out the previous warning about this platform posted by CNMV.
CryptoBull
WEBSITE: www.cryptbull.io
OKX
WEBSITE: www.okx.com
COMPANY: Aux Cayes Fintech Co. Ltd. / Okex Malta Limited
---

FCA warns against 19 scams
FCA warns against:
ECOFXGLOBAL
WEBSITE: www.ecofxglobal.com
CAMFX TRADE
WEBSITE: www.camfxtrade.com
Financial Indemnity Committe
WEBSITE: www.ficommitte.com
Crypto Desk Trade
WEBSITE: www.cryptodesktrade.com
Cryptonary Farm
WEBSITE: www.cryptonaryfarm.com
Capital Wave FX
WEBSITE: www.capitalwavefx.com
CapWay Forex Investment
WEBSITE: www.capway-forexinvestment.com
Crypto Asset Trading
WEBSITE: www.crypto-assetstrading.ltd
Crypto Coin Xpert
WEBSITE: www.cryptocoinxpert.com
Stock Crypto Option
WEBSITE: www.stockcryptooption.com
AGFX Markets
WEBSITE: www.agfxmarkets.com
COMPANY: AGFXMarkets Limited
Verified Crypto Miners
WEBSITE: www.verifiedcryptominers.com
FXTM Investment Option
WEBSITE: www.fxtminvestmentoption.com
COMPANY: FXTM Investment Option Limited
Author: Izabela Kamionka