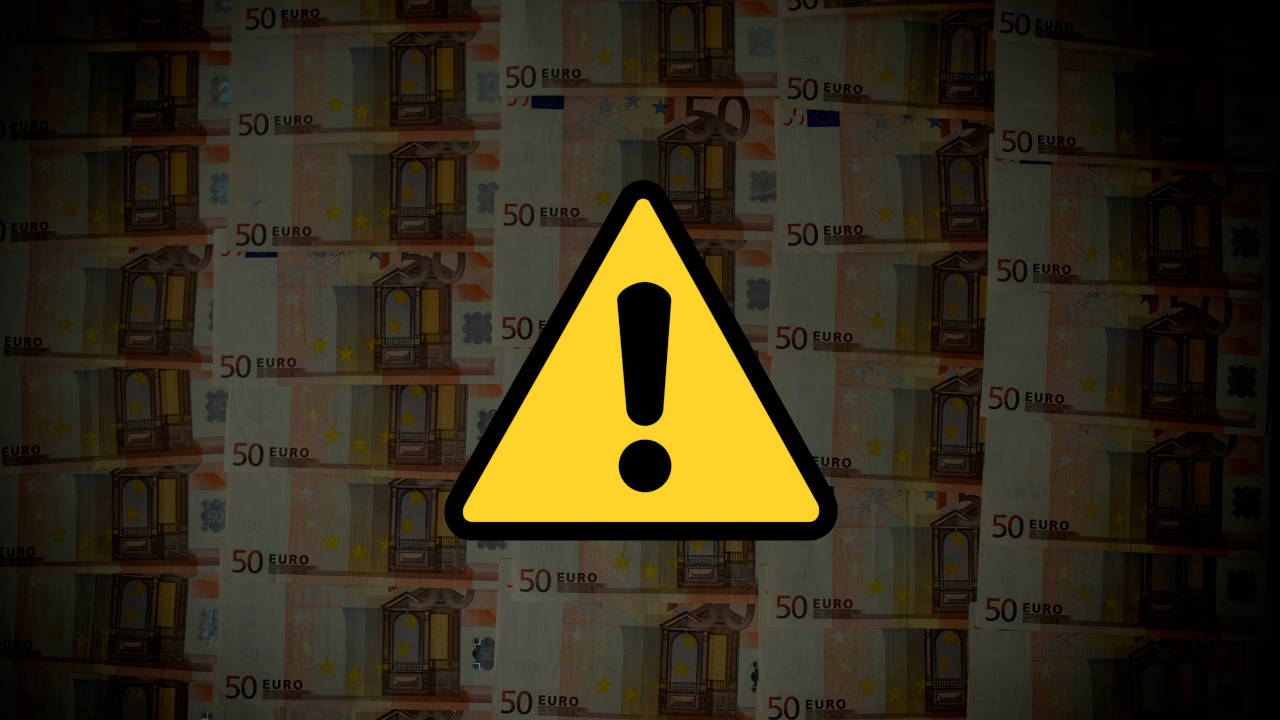 Warnings (7.06): Ocean Trade Club, MarginElite, PrimeXBT…
---
LPL Capital – www.lplcapital.eu
Ocean Trade Club – www.oceantrade.club / www.oceantrade.org
CAPITALS – www.capitals.co.in
EuropeTrading – www.europetrading.org
2SP-Conseil – www.2sp-conseil.com
PrimeXBT – www.primexbt.com
NewCFDs – www.newcfds.com
CTXholdings – www.ctxholdings.com
MarginElite – www.marginelite.com
Tradeview Forex – www.radeviewforex.com
SUMMA PIPS – www.summapips.com
RONGHAN INVEST – www.ronghaninvest.com
OCTIGON – www.octigon.net
FANTEX – www1.fantex.co / webtrader.fantex.co / my.fantex.co
Evolution Marketsltd / EVOM-LTD – www.evom-ltd.com
AvivaARB – www.aviva-arb.com
Pips500 – www.pips500.com
TradesAction – www.tradesaction.com
LiborTrading – www.libortrading.com
Orobanc – www.orobanc.com
---

LPL Capital blacklisted by FINMA
The Swiss Financial Supervisory Authority (FINMA) has placed the LPL Capital broker on its list of warnings, offering investment services without the required license. LPLCapital does not provide information about the company that supervises the functioning of the platform, thus the potential investor cannot verify whether the broker operates in accordance with the law and has a license to offer financial services.
FINMA warns against:
LPL Capital
WEBSITE: www.lplcapital.eu
---

2 warnings from FCA
FCA has issued warnings against 2 brokers offering services without a required license. The capitals.co.in platform is a broker pretending to be Capital Com SV Investments Limited, a company properly registered on the financial market.
Ocean Trade Club
WEBSITE: www.oceantrade.club / www.oceantrade.org
COMPANY: Get Promotions Limited
CAPITALS
WEBSITE: www.capitals.co.in
The broker pretends to be another, properly registered company in order to gain the trust of a potential client.
Company data used by Capitals:
Company: Capital Com SV Investments Limited
Company's reference number: 778391
Proprietary platform: www.capital.com
---

BaFin warns against europetrading.org
The German Federal Financial Services Authority (BaFin) has issued a warning to Toroflex Ltd, which offers financial services via the europetrading.org platform.. The company is not authorized to provide investment services, which makes the broker run illegal activities. Investing in this platform may result in funds deposited on it.
Toroflex Ltd previously carried out its fraudulent activities through the digi-coins.net platform, against which the Cyprus CySec issued a warning. The digi-coins.net website address is no longer available.
Check out the previous CySec's warning about this company.
BaFin wars against:
Europe Trading
WEBSITE: www.europetrading.org
COMPANY: Toroflex Limited
---

AMF warns against 6 brokers
The PrimeXBT broker, which has been providing investment services for many years, appeared on the list of warnings of the French regulator AMF. If this platform appears in the warning list, it may be because you do not have a local license.
A dishonest MarginElite broker is a popular SCAM that we warned our readers about in November 2020. Warnings were also issued by the FCA and KNF regulators. If you have encountered this scam, please share a comment on his profile, it will help other people, encouraged by the broker's colorful promises, to avoid losing their funds. As of today, the marginelite.com platform is not available.
AMF warns against:
2 SP Conseil
WEBSITE: www.2sp-conseil.com
PrimeXBT
WEBSITE: www.primexbt.com
COMPANY: PrimeXBT Trading Services LLC
Check the broker profile and comments added by users. Share your opinion
NewCFDs
WEBSITE: www.newcfds.com
COMPANY: PRO – S.M Limited
CTX Holdings
WEBSITE: www.ctxholdings.com
COMPANY: Golden Dawn
WEBSITE: www.marginelite.com
Check the previous KNF's warning for this platform
Tradeview Forex
WEBSITE: www.tradeviewforex.com
COMPANY: Tradeview Limited
---

6 platforms in CNMV's blacklist
CNMV warns against depositing funds on the fantex.co platform. The broker provides illegal financial intermediation services without a permit. The company that oversees the operation of the platform, Felicity Group Limited, is responsible for a similar Luxinvestment scam – luxinvestment.co, against which a warning was previously issued by CNMV.
Evolution Marketsltd is the next installment of SCAMU EvolutionMarkets, previously available at evolutionmarketsltd.com and marketseco.com. Warnings against Evolution Markets Ltd had previously been issued by CONSOB and FCA.
CNMV warns against:
SUMMA PIPS
WEBSITE: www.summapips.com
COMPANY: DMF Markets Limited
RONGHAN INVEST
WEBSITE: www.ronghaninvest.com
COMPANY: RonghanInvest Limited
OCTIGON
WEBSITE: www.octigon.net
FANTEX
WEBSITE: www1.fantex.co / webtrader.fantex.co / my.fantex.co
COMPANY: Felicity Group Limited
Check the previous warning about this company issued by the CNMV
Evolution Marketsltd / EVOM-LTD
WEBSITE: www.evom-ltd.com
COMPANY: Evolution Markets Limited / EVOM-LTD / EVOM-LTD GROUP
Check the previous warning about this company issued by the CONSOB
Aviva ARB
WEBSITE: www.aviva-arb.com
---

CONSOB blocks 5 dishonest brokers in Italy
CONSOB advises against investing funds on the libortrading.com platform. The company, LiborTC Ltd, responsible for this scam previously offered its services on the libortc.com platform. A warning against this entity was also issued by CONSOB.
An equally efficiently regenerating company is Astrica Ltd, which changed its domain address four times during the year. The CONSOB and CNMV regulators warned against this entity.
CONSOB warns against:
Pips500
WEBSITE: www.pips500.com
COMPANY: Preqster Limited
TradesAction
WEBSITE: www.tradesaction.com
COMPANY: Trade Action Limited / TradeSaction Limited
LiborTrading
WEBSITE: www.libortrading.com
COMPANY: Libortrading Limited / LiborTC Limited
Check out CONSOB's previous warning for this platform
Vip Forex Pro
WEBSITE: www.vipforexpro.com
COMPANY: Astrica Limited
Check out CNMV's previous warning for this platform
Orobanc
WEBSITE: www.orobanc.com
COMPANY: Equal Target Limited
Author: Izabela Kamionka