Trading 212 is a investment broker famous for its intuitive trading app, equipped with interesting functions for managing your investments. Trading 212 offer can be divided into two segments – Invest, where we can invest in stocks and ETFs and CFDs, where we have leveraged CFD products on stocks, indices, forex, cryptos and commodities.
The broker has three companies registered and regulated in the United Kingdom (Trading 212 UK Ltd., registration number 609146), Bulgaria (Trading 212 Ltd., registration number 201659500) and in Cyprus (Trading 212 Markets Ltd, registration number 398/21).
It is worth adding that the broker offers zero commissions when trading stocks and ETFs. The spreads on CFD products can be seen here (link).
Trading 212 offer
As mentioned at the beginning, Trading 212 divides its offering into the "Invest" and "CFD" categories.
Invest
The Invest offer is intended for people who want to invest in more traditional instruments such as real stocks and ETFs. There is no leverage.
The broker offers access to over 7,000 different stocks and ETFs, including of course the biggest ones like Apple, Amazon and Tesla. These are stocks from the largest European and American stock exchanges.
The full list of instruments can be seen here (link).
When it comes to costs, the broker does not charge a commission on the transaction.
CFD
This is an offer for contracts for differences (CFDs) products, well-known from our porta. Leverage differs depending on the type of instrument. We have the highest leverage on major currency pairs (1:30) and the lowest on shares (1: 5).
We have a wide base of underlying instruments at our disposal, such as:
Forex / Currencies – over 180 pairs
Stocs
Indices
Commodities
ETFs
Cryptocurrencies
The full list of instruments can be seen here (link).
Other costs
It is worth adding that despite the fact that the broker does not charge a commission for trading stocks or CFDs, it does charge a currency conversion fee, which is charged for each transaction.
Namely, when opening your trading account, you have to choose the base currency of the account. If you are going to be trading mostly USD-denominated products, then it makes sense to choose an account with USD as the base currency. Especially that the currency conversion fee for the "Invest" products is 0.15% and for "CFD" 0.5%.
You can check all costs here (link).
Trading platforms
Trading 212 offers two proprietary trading platforms, one in the form of an app and the other in the form of a web platform.
Certainly, the big advantage of both of these platforms is their intuitiveness and ease of use. However, it is worth adding that they are equipped with some quite unique tools.
Diagrams and AutoInvest
The diagram function is quite an interesting solution that allows you to easily manage your investment portfolio, which automatically draws attention to the diversification of your portfolio. It is worth adding that this is a tool available in the "Invest" account.
The diagram function shows the components of your portfolio in a pie chart. Additionally, you can easily adjust its content by subtracting stocks or ETFs or adding new ones.
It is worth adding that you can create several diagrams, each of which will consist of different assets.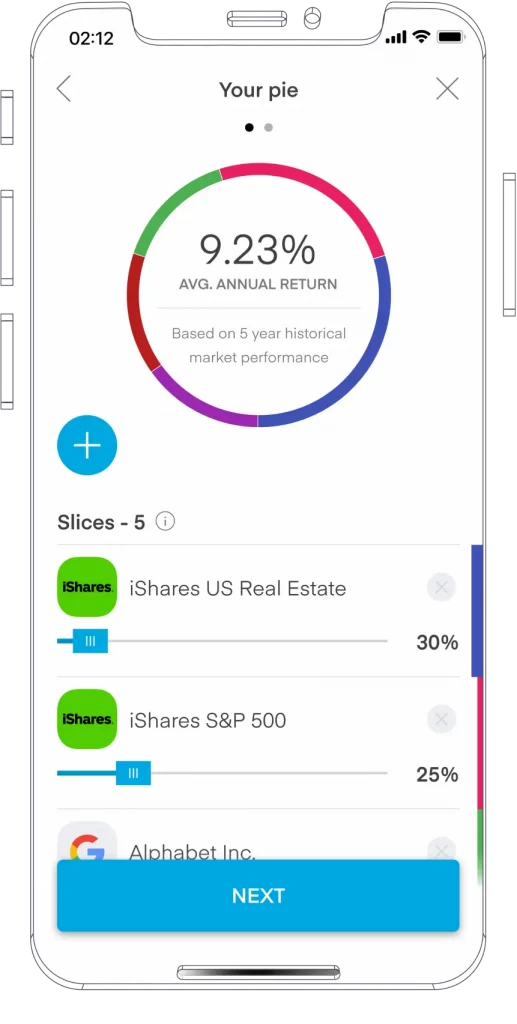 The application also has the AutoInvest tool that allows you to automatically invest in a specific diagram. Trading 212 will simply deposit funds and split them across all assets in the diagram as intended. For example, if you have 5 stocks in your diagram, 20% each in your portfolio and you deposit $ 100 into it, Trading 212 will allocate $ 20 to each of the companies in your portfolio.
You can determine how often such purchases are to be made and for what amount.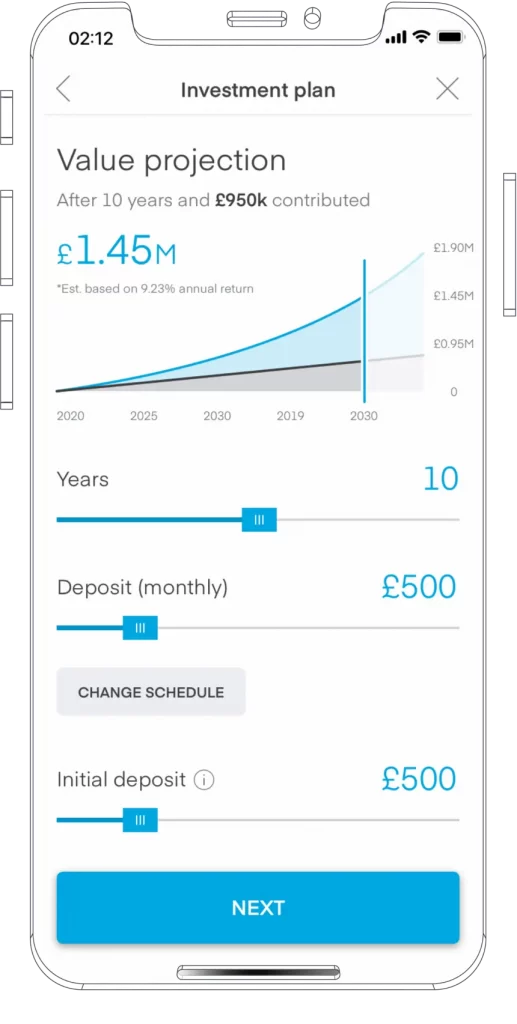 Is Trading 212 Safe?
Yes, the broker has been operating on the market since 2004 and has positive feedback from its clients.
Is Trading 212 legal?
Yes, the platform is licensed in 3 countries - Great Britain, Bulgaria and Cyprus.
What you can invest in on Trading 212
The broker offers two types of investments, i.e. traditional stocks and ETFs and CFD products on stocks, indices, commodities, currencies (forex) and cryptocurrencies.
Is Trading 212 Account free?
Yes, the account is free, but there are other transaction fees.